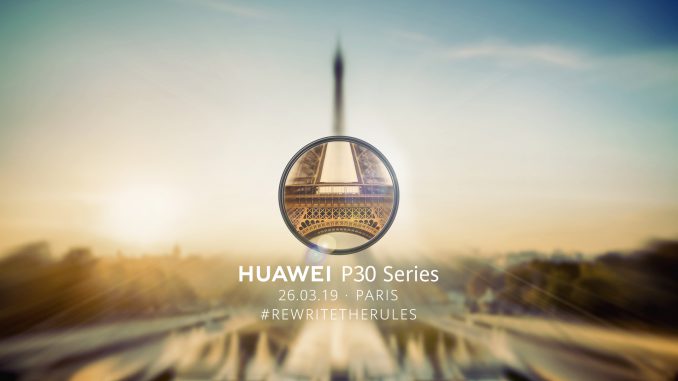 At the P30 series launch, Huawei announced new variants of the Watch GT.
Artículo disponible en Español | Article disponible en Français
Together with the launch of the P30 series, Huawei unveiled new variants of the Watch GT, launched alongside the Mate 20 series back in October 2018. The Watch GT was a compact sports watch running on Huawei's own OS, LiteOS, capable of lasting for long periods of time without charging, equipped with a GPS (Galileo and GLONASS) and various trackers for monitoring various health parameters, such as heart rate, breathing, etc.
During the presentation, Richard Yu pointed out the good reviews of the watch, how well it sold, with a million units sold since launch, as well as the growth of Huawei Wearable products, with an impressive year-on-year (YoY) growth of 248.5%, ranking the company 3rd on the wearable market.
Two of the new variants of the watch are just new colours of the old one, which was available with a black silicone strap and a leather strap. These two new colours still have a 46 millimetres titanium grey case, although two new straps are available, both in silicone: orange and dark green. On top of this, new watch faces have been added, which will be made available to the other Watch GT versions in a future update.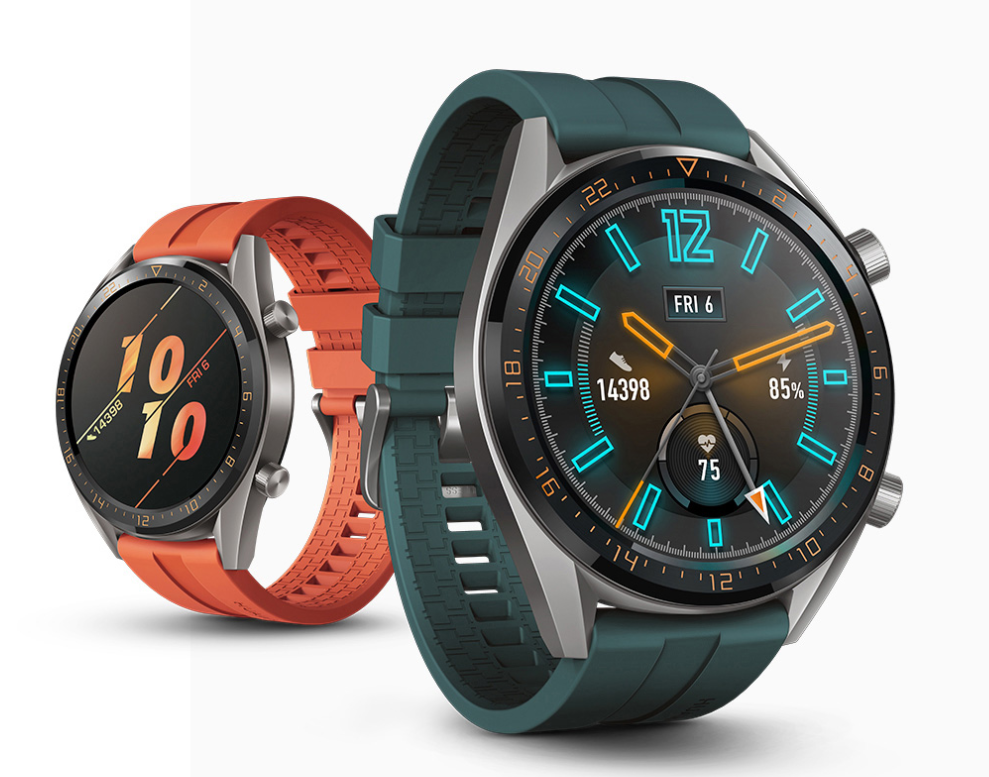 These two new variants are called "Huawei Watch GT Active" and cost 249€. They are already available in some parts of Europe, such as France or Germany.
Two new variants were also added, with a new 42 millimetres case made out of ceramic, instead of titanium. This new version, titled "Huawei Watch GT Elegant", has the same features as the other Watch GT, although the battery life goes down from 2 weeks to 1 week, probably due to the smaller body. The battery itself is of 178mAh, instead of 420mAh found on the bigger Watch GT. The display is also smaller, having a 1.2 inches AMOLED display with a resolution of 390*390 pixels, instead of a 1.39 inches AMOLED display with a resolution of 454*454 pixels.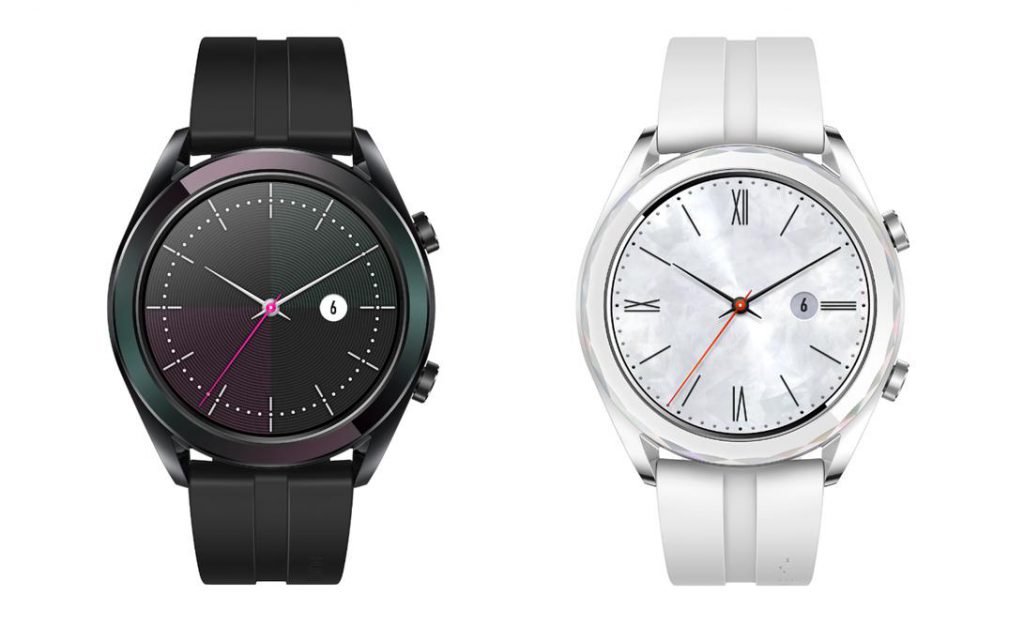 This new "Elegant" version is available in "Magic Pearl White" and "Tahitian Magic Black Pearl", with a white leather strap on one and a black leather strap on the other one. The watch will cost 229€, and availability in Europe is currently unknown, although Amazon already lists the product.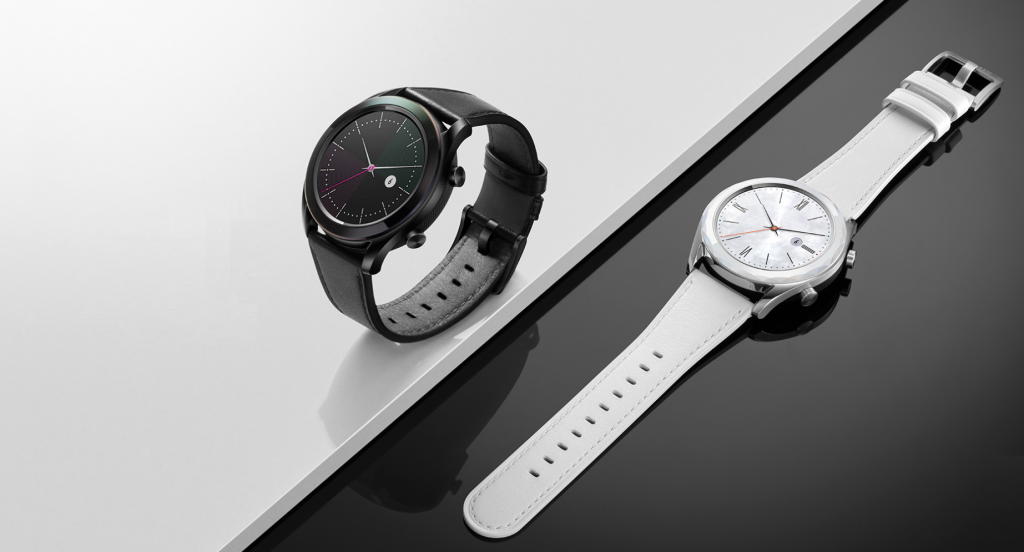 The release of these 4 new variants of the Watch GT come with new features on the software side, adding support for Triathlon. In this category, the company has added open water swimming, outdoor cycling and outdoor running. This new mode will be available to the original Watch GTs in a future update.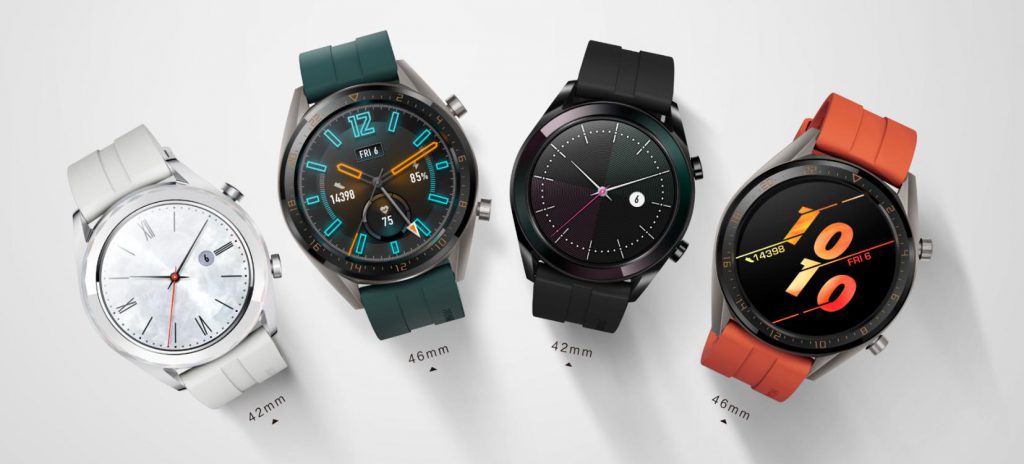 On top of this, it is now possible to download new watch faces though the "Watchface market", allowing users to customize and create their own watch faces, or download 3rd party design, similar to the way Huawei's "Themes" app works.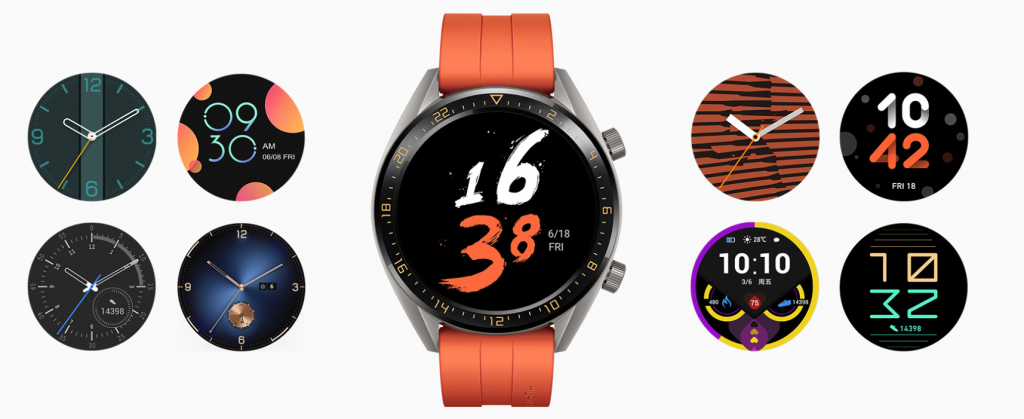 More on this subject:​