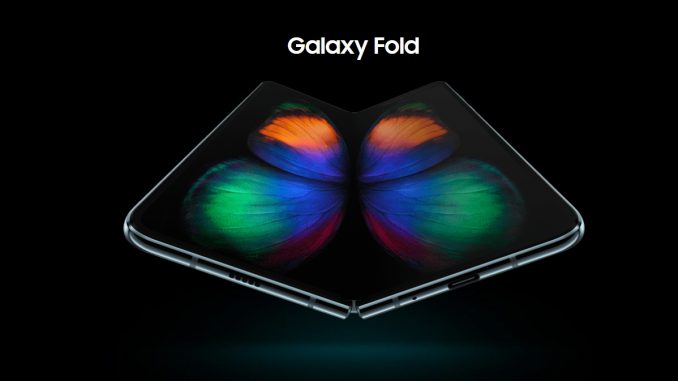 After the various issues reported by reviewers, and after announcing delays in some markets, Samsung has decided to temporarily delay the Galaxy Fold while it makes sure it's ready for the market.
Artículo disponible en Español | Article disponible en Français
Until recently, Samsung denied wanting to delay the launch of the Galaxy Fold, proceeding as expected for a launch on the 26th April in some markets, and hitting the rest of the markets on May 3rd. Since then, the company has decided to delay the global launch of the Galaxy Fold temporarily, without providing a new release date.
All started with reviewers reporting various issues with the device, with some actually breaking the units themselves, and others reporting the device eventually developed issues after a few days of use. Samsung quickly retrieved those units and replace them by new ones, while stating they would personally inspect the faulty devices. Other units developed different issues, with some getting bumps under the display near the hinge, probably due to dust making its way inside the device. Eventually, Samsung decided to issue a statement, announcing the delay of the Fold for at least a few weeks, while retrieving all the units lent to reviewers.
As mentioned in our past article on this subject, some of the issues encountered by the reviewers, such as the display not working after peeling off the "protector", can be attributed to the carelessness of the reviewers (which surprised us), with Samsung mentioning in their statement that early inspections revealed a unit had "substances found inside". We also mentioned how these were clearly not "pre-production units" as some fans liked to claim, and that the company would be unable to make last-minute changes to the device right before launch. It seems this is now validated, due to the device being delayed by a few weeks, giving enough time to the company to eventually make changes in the design and adjust the manufacturing.
The Fold was only up for pre-order in the US and some Asian markets, such as South-Korea. There's no information on how many hundred (or thousands) of people pre-ordered the Galaxy Fold, although the company is now offering customers the possibility of cancelling pre-orders.
This setback in the launch of this new technology is worrying, with Huawei set to release their own foldable device this summer. The Chinese company has denied reports indicating that it may delay the launch until fall, reiterating once again the Mate X will launch during Summer 2019.
More on this subject:​