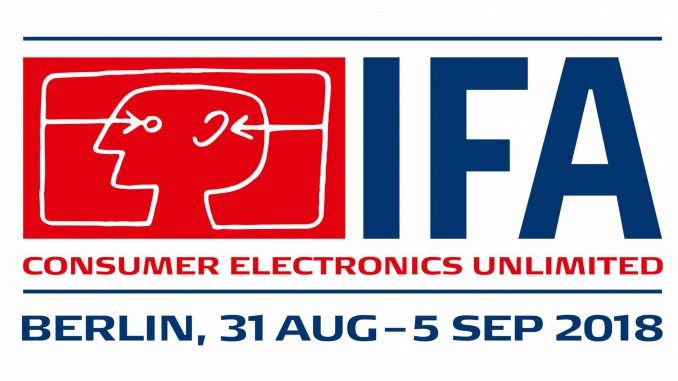 As promised, during their IFA2018 conference, Huawei unveiled a range of products, with the most important one being their new chipset, the Kirin 980.
Artículo disponible en Español | Article disponible en Français
The 31st of August, Huawei's Consumer Business Group CEO Richard Yu unveiled the Kirin 980, the new high-end SoC made by Huawei's HiSilicon company. This new high-end SoC will be first available on the Mate 20/Mate 20 Pro, to be revealed next month.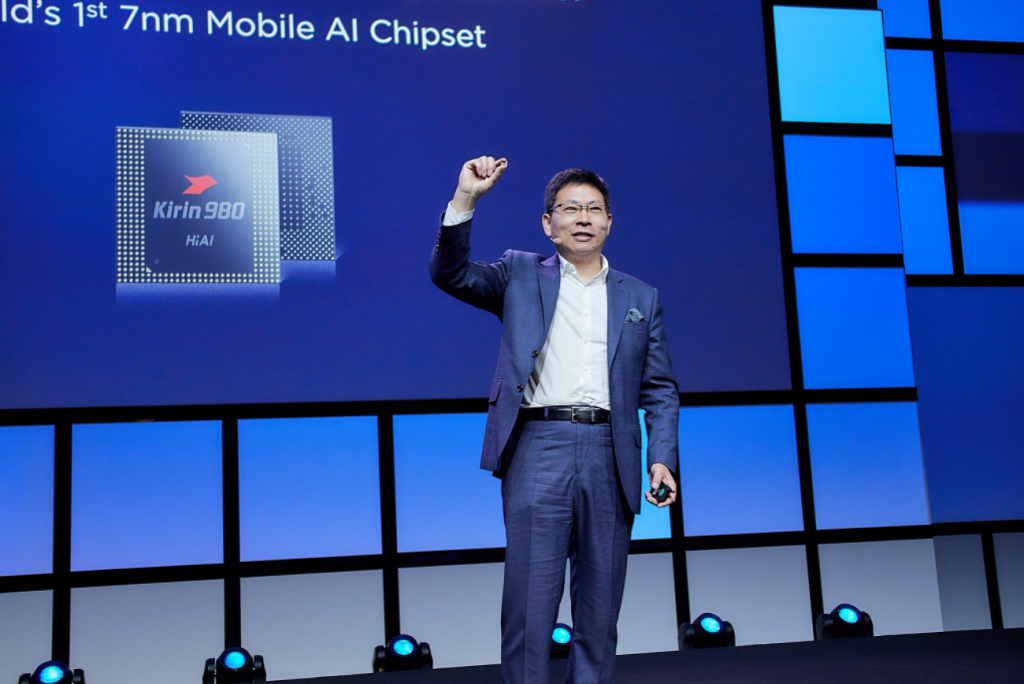 The new Kirin 980 is built on a 7nm process from TSMC and uses the ARM Cortex-A76. The SoC packs 6.9 billion transistors. It uses 8 cores in total:

2 Cortex-A76 at 2.6GHz for the most powerful tasks ("turbo performance"),
2 Cortex-A76 at 1.92GHz for medium tasks ("long-lasting performance"),
4 Cortex-A55 at 1.8GHz for basic tasks ("power efficiency").
The Kirin 980 also comes with two NPUs, instead of just one, and is now capable of recognizing close to 4 500 pictures a minute, being 120% faster than the Kirin 970. The Mali-G72 GPU has been updated to a Mali-G76.

According to Huawei, the Kirin 980 is the world's first:

7nm SoC
Cortex-A76 Based CPU
Dual-NPU
Mali-G76 GPU
1.4Gbps Cat.21 Modem
SoC Supporting 2 133MHz LPDDR4X (RAM basically)
The Kirin 980 is compatible with Huawei's 5G modem, the Balong 5 000. The 980 will use Huawei's own WiFi module, the Hi1103, ditching Broadcom's. It will also come with a new dual Image Signal Processor (ISP) for the cameras, improving on the quality of the images.

Still according to Huawei, the Kirin 980, compared to the Kirin 970, is:

7nm instead of 10nm, meaning ~20% more speed, ~40% more power efficient and 1.6X logic density,
Cortex-A76 instead of Cortex-A73, being up to 75% more performant and up to 58% more power efficient,
Mali-G76 instead of Mali-G72, being up to 46% more performant and up to 178% more power efficient,
Dual-NPU instead of a single-NPU, therefore 220% faster at image recognition,
1.4Gbps Cat.21 instead of 1.2Gbps Cat.18, so 16% faster,
Supports 2 133MHz LPDDR4X instead of 1 866MHz, coming with 20% more bandwidth and 22% less latency.
Here's a short clip of Huawei's CEO Richard Yu presenting the Kirin 980:
According to Huawei, it took 36 months of joint research and co-engineering, over a thousand senior semiconductor design and process experts and over 5 000 engineering validation boards to get to the Kirin 980.

The Mate 20 and Mate 20 Pro will be announced in London the 16th of October 2018, both using the new Kirin 980.
More on this subject:​