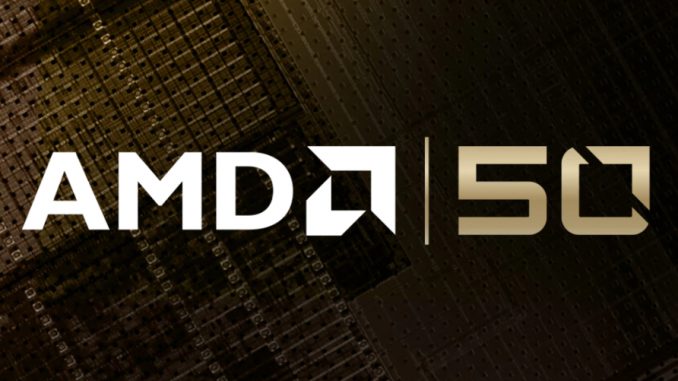 AMD has turned 50, and for the celebrations, the company has released an exclusive Radeon Vega VII Gold Edition.
Artículo disponible en Español | Article disponible en Français
Advanced Micro Devices, Inc., more commonly known and referred to as AMD, was founded 50 years ago, in 1969, in Silicon Valley, in the United States. Throughout the years, AMD pushed innovation in the CPU and GPU market, until eventually losing their market leader position to their rivals Intel on one side and Nvidia on the other.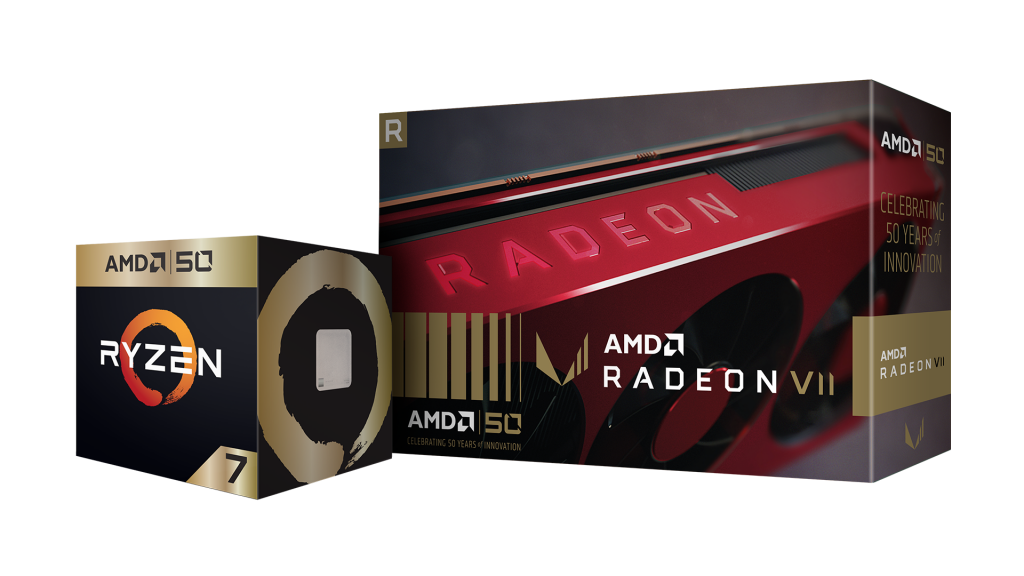 Eventually, the company managed to make an impressive come-back in 2017 with their Ryzen line-up, based on the Zen architecture, pushing Intel into a corner and fuelling CPU competition once again, both in the consumer, professional and server market, thanks to their Ryzen, Threadripper and EPYC CPU offerings.
The company is still lacking proper GPU products for the consumer market, with a successful line-up in 2016 based on the Polaris architecture, aimed at the mid-range market. This was followed by the Vega-based cards at the end of 2017, which did not perform well in the consumer market, but have done relatively well in the professional and server market.
Now, to celebrate these 50 years of innovation, and still being the only company doing both high-performance graphics and high-performance computing products, AMD has decided to release an exclusive Radeon Vega VII in a Gold Edition variant. The Radeon Vega VII was released in February of this year, 2019, manufactured in a 7nm process by TSMC, offering higher performance and better power efficiency than its Vega 64 counter-part, being 20% to 30% faster.
This exclusive gold variant is the same as the already existing card, although painted in red. It also includes two free games, World War Z and The Division 2, as well as a sticker with Dr. Lisa Su's signature (AMD's current CEO). Currently, the Vega VII Gold Edition is only available in the US through AMD's own store, which is rather disappointing, ignoring all the non-US fans of the "Red team".