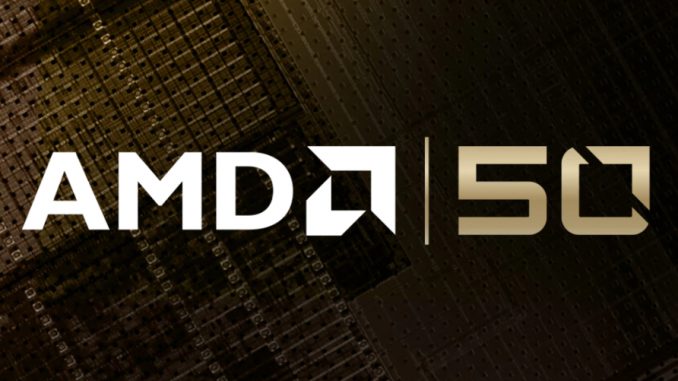 To celebrate AMD's 50th anniversary, the company has released an exclusive version of their Ryzen 7 2700X.
Artículo disponible en Español | Article disponible en Français
This year, Advanced Micro Devices, Inc., more commonly known and referred to as AMD, turned 50 years old. The company was founded in 1969 in Silicon Valley in the United States. Throughout the years, AMD pushed innovation in both the CPU and GPU market, until eventually losing their position as leaders, dethroned by rival Intel in the CPU market and Nvidia in the GPU market.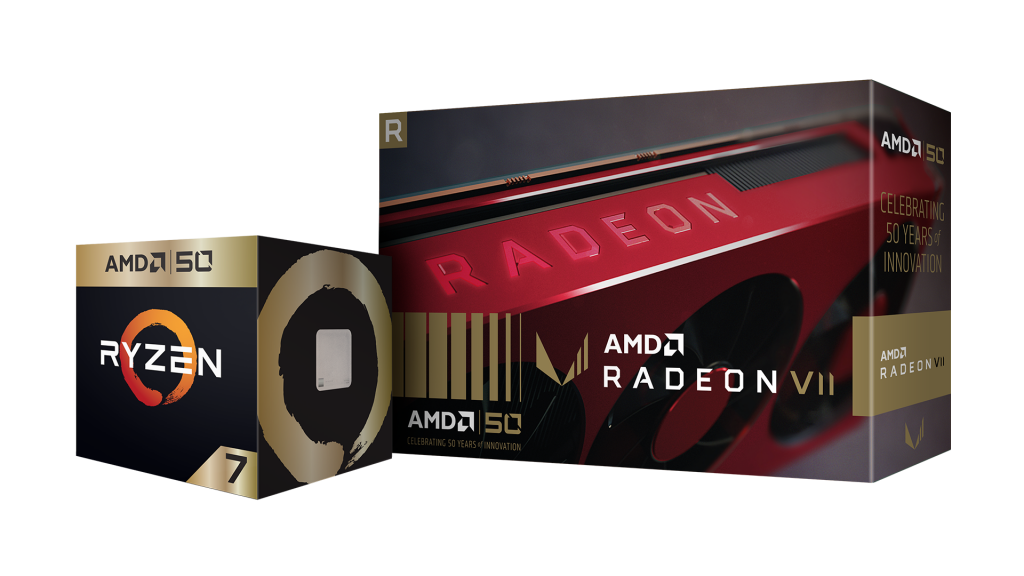 In 2017, the company made an impressive come-back, thanks to its Ryzen line-up, a series of CPUs based on the Zen architecture. This come-back pushed Intel into a corner, reviving competition in the CPU market once again, with new products released in the consumer, professional and server market. In the consumer market, this was done through their Ryzen CPUs. The Threadripper line-up was aimed at professionals needing a lot of cores/thread, while the server market received the line-up of "EPYC" CPUs.
Sadly, on the GPU market, the company is still lacking, with a competitive option launched in 2016, based on the Polaris architecture and aimed at the mid-range market. Their high-end Vega-based GPUs, released at the end of 2017, failed to impress. At the beginning of 2019, AMD's Radeon division launched the Vega VII, manufactured in a 7nm process from TSMC, giving 20% to 30% more performance compared to its Vega 64 counterpart.
Coming back to the CPUs, AMD is now celebrating 50 years of innovation, and remains the only company doing both high-performance graphics and high-performance computing products. For the celebrations, a Gold Edition of their Radeon Vega VII has been released in the US, as well as a Gold Edition of their Ryzen 7 2700X, available in most markets.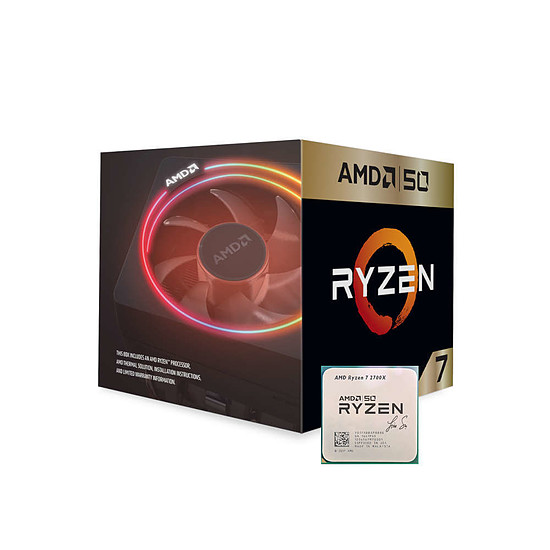 This Ryzen 7 2700X is exactly the same as the regular version, having 8 cores and 16 threads. The rated speed is of 3.7GHz, with a turbo of 4.3GHz. The chip is unlocked, supporting overclocking. The only real difference is cosmetic, with a gold packaging and Dr. Lisa Su's (AMD's current CEO) signature printed on the processor cover.
Two games are also gifted, being The Division 2 and World War Z. This Gold Edition is available through most retailers, in Europe too, at varying prices, going from 360 to easily over 400€.
This Gold Edition is a limited edition, more aimed towards fans of the company. The regular Ryzen 7 2700X can be found for around 300 euros.
More on this subject:​