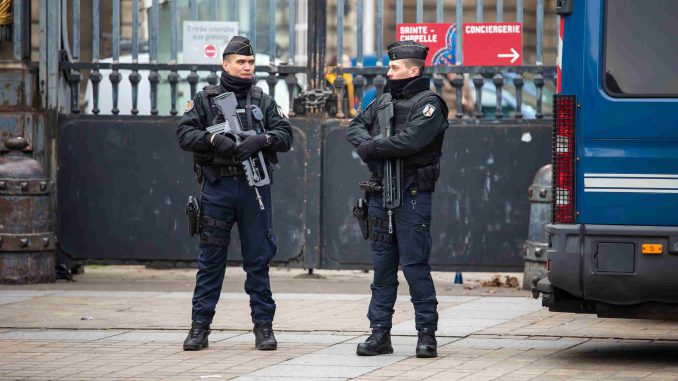 A police officer has been attacked with a knife by a homeless person in Brussels.
Artículo disponible en Español | Article disponible en Français
In the morning of Monday 17th of September, a police officer has been attacked with a knife close to the well-known park Maximilien (well-known due to being the place refugees go to regularly), in Brussels.

According to the authorities, a patrol of police officers had asked a man who was sleeping close to the park to wake up. After, the man in question threatened the police officers with a knife, and then lightly injured one of them on his face. After this, the second police officer shot three times the aggressor, wounding his leg and chest. The aggressor was then transported to the hospital and his life isn't in danger anymore.

The aggressor was a migrant coming from Egypt and was present in the neighbourhood since a bit less than a year. Therefore, in this case, it's more a homeless person, rather than a migrant. The authorities mentioned that there are no signs the attack was a terrorist one, even if the person concerned may have presented radicalization signs in the past.

A few days later, the 19th September, 24 migrants sleeping in the park Maximilien were arrested.

Aggressions perpetrated by migrants and poor people in Brussels against locals and authorities seem to be on the rise. Most of these aggressions take place in the most "problematic" neighbourhoods of the city, such as Anderlecht or Molenbeek, but it remains worrying nonetheless.