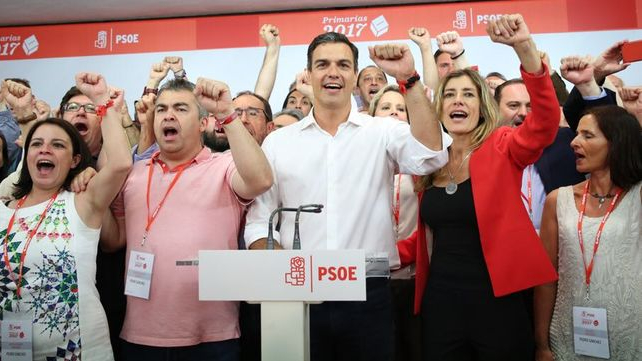 The Catalonian government, composed of thieves and liars, has reached a financial agreement with the Spanish government, also composed of thieves, liars and putschists, to receive 1 400 million euros stolen from the rest of the country.
Artículo disponible en Español | Article disponible en Français
Catalonia will receive 1 400 million euros extra over the next 4 years, thanks to an agreement reached between the new government, presided by the parasite Sánchez, and the liars of the Generalitat of Catalonia. According to the Spanish government, these 1 400 million euros are for infrastructure and the Mossos d'Esquadra [Catalonian police], therefore allowing them to continue oppressing the non-independentists Catalonian Spaniards. Obviously, these 1 400 million euros could have been invested in a different autonomous region, really needing this money, as Catalonia is the most favoured region in financial terms.

On top of this, the Spanish government has forgiven Catalonia from a short-term loan of 2 700 million euros, forming part of the refinancing/rescue plan that Catalonia forms part of. The Generalitat will be able to refinance these 2 700 million in the long term. Under this rescue plan, Catalonia received from the Spanish State millions (78 000 million euros…) for years (since 2012), under the condition of paying them back with interests.

The first millions out of the 1 400 will be given in 2019, with 200 million for infrastructure and 150 for the Mossos. The Generalitat complains of a deficit of over 750 million euros in infrastructure, which will be covered by the Spanish state. The Mossos will receive 700 million euros in total, bringing the total to 1 400 million.
More on this subject:​