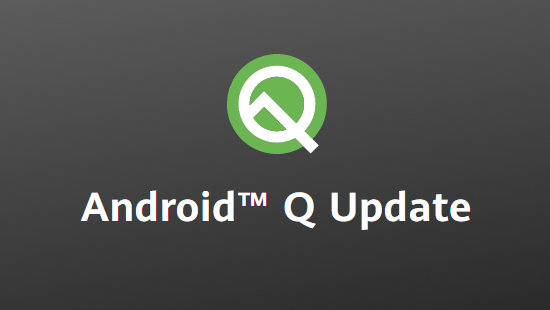 In an attempt to calm down customers, Huawei has confirmed officially that at least 17 devices will be getting the next version of Android.
Artículo disponible en Español | Article disponible en Français
Back in May, Huawei was placed on the US' entity list, restricting the company from accessing some American hardware and software. Initially, this meant an end to its relationship with Google, although the American government decided to give US companies some more time to prepare and find other suppliers. If nothing gets resolved, this extension will end at the end of August, roughly at the same time as Google will officially launch its new version of Android, for now named "Android Q".
With barely three months to go, Huawei has ramped up development on their next EmotionUI version based on Android Q, which, following the company's current naming scheme, should be called EMUI10.0. In a rare move, Huawei Europe has decided to come forward, and officially confirm which devices will be getting this new update, which, if the current situation does not change, should be the last EMUI version for a while. Regardless of this, Huawei has pledged to continue supporting and releasing security updates for their devices once the extension ends. For now, 17 devices will be getting Android Q, being the following:
P30 Lite
P30
P30 Pro
P Smart 2019
P Smart+ 2019
P Smart Z
Mate 20 Lite
Mate 20
Mate 20 Pro
Mate 20 X
Mate 20 X (5G)
Mate 20 RS Porsche Design
P20
P20 Pro
Mate 10
Mate 10 Pro
Mate 10 Porsche Design
This list does leave out quite a lot of models, which is not a surprise, seeing the very large catalogue of the company. Some devices such as the P20 Lite and Mate 20 Lite recently received EMUI9.1, although it would seem the P20 Lite is not scheduled to receive the next version of Android. Other recent devices left out are the P Smart+ (2018), released in August 2018 in Europe.
A device that we are extremely surprised to not see on this list is the Huawei Mate RS Porsche Design, launched alongside the P20 series, and, "back in the day", sold officially for 1 695€. This device represented the introduction of quite a lot of new technologies for Huawei, such as wireless charging and an in-screen fingerprint reader, as well as an entirely different design to the regular P20 Pro. The Mate RS Porsche Design also benefited from more frequent, and more updates in general, compared to the P20 Pro, often receiving the security patches and even EMUI9.0 before the P20 Pro. As seen in the past with this device, it could just be that Huawei "forgot" to add it to the list, and the update will eventually be released later on.
There is currently no official confirmation on which devices from Honor will be getting Android Q, with some mentioning Honor's latest series, the Honor 20 series, will be getting Android Q. It wouldn't be surprising if all high-end Honor devices released over the past year end up getting included in the official list, with models such as the Honor 10 series, Honor View 10 series, Honor View 20 series and now the Honor 20 series, sharing similar hardware to its Huawei counterparts.
Currently, Huawei has been running a beta for Android Q on the Mate 20 Pro, open to developers who have previously released applications on the Google Play Store.
More on this subject:​