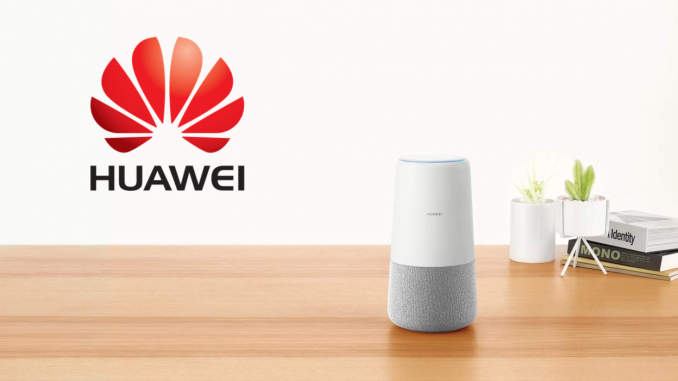 Huawei's AI Cube has re-appeared once again on Amazon France, after mysteriously disappearing.
Artículo disponible en Español | Article disponible en Français
Huawei's AI Cube continues being in a weird position, with the name registration still facing trouble at EUIPO, as covered in our article from the 13th of June. Since then, the AI Cube was nowhere to be seen, with only availability in the UK, under contract. Now, the AI Cube has re-appeared once again on Amazon France, showing, just as last time, shipping between 1 to 2 months. The pricing remains the same, being 249.99€.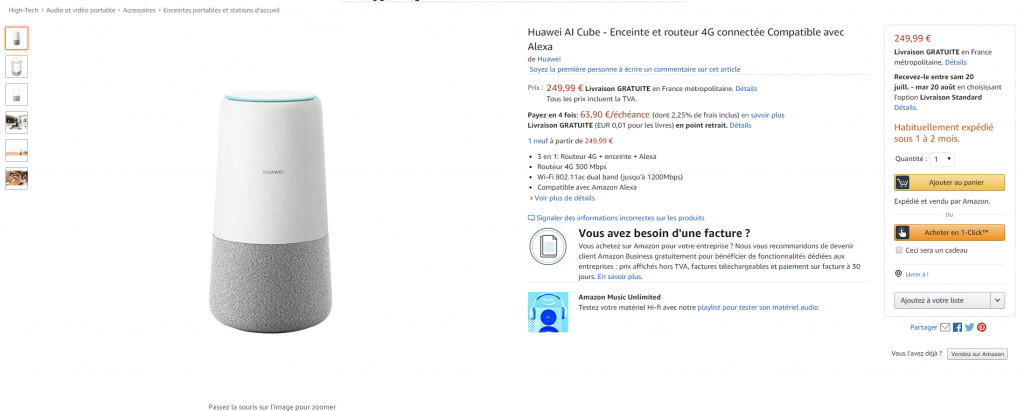 These constant changes in the availability of the AI Cube have pushed back the arrival date from the end of July to the end of August, due to the 1 to 2 months delivery schedule given by Amazon and the amount of time the device was not available on the online retailer. If ordered now, and sticking to Amazon's schedule, the device could be arriving by the beginning of September, meaning it will have been exactly a year since Huawei showcased it at IFA2018.
In any case, our past articles on the Huawei AI Cube cover the different features of this product in detail, thus why we will not be talking about them again in this article. We'll continue keeping an eye on the product and try to get one as soon as it becomes available, with our intention being using it here at the office.
More on this subject:​