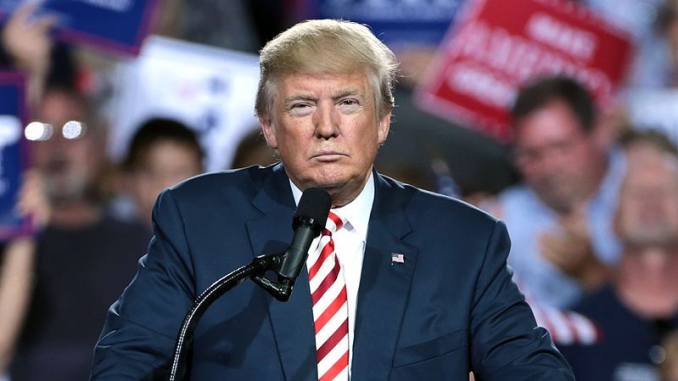 Trump's latest controversy concerns making a widow cry who lost her husband in an ambush earlier this month in Niger.
Artículo disponible en Español | Article disponible en Français
Earlier this month, a special unit of the US army was ambushed in Niger, resulting in 4 dead. One of those 4 dead was soldier La David Johnson, who's at the centre of the whole controversy.

It seems to be a tradition that presidents call the families of the dead soldiers, in order to say a few words of support. In this whole affair, from the few things that seem to be true (between Trump attacking everybody and his opponents using this event to further ridicule him), it seems Trump is trying to create the biggest polemic possible over nothing.

From what has been reported, Trump didn't immediately call the families of the 4 dead soldiers and, meanwhile, had time to schedule a few golf weekends.
Afterwards, when calling La David Johnson's widow, he used some words that shouldn't have been used in this situation, saying that her husband knew what he was signing up for. This made her cry, starting the polemic, as a member of Congress, present at that moment, reported what had happened.
As it is usual now, Trump defended himself on his Twitter account, attacking the member of Congress. He then claimed ex-President Obama never called the families of fallen soldiers, which turned out to be false.
Trump, cornered, decided to ask a member of his staff, John Kelly, to deny all accusations and confirm the ex-president never called families. This turned out to be a bad move, as the son of this former general had died on the battlefield in Afghanistan.
Worsening even more the situation, it was later confirmed that Kelly was an honoured guest at a breakfast for family members who had lost somebody on the battlefield, and he and his wife were at Michelle Obama's table.

Trump is still going on as we write this, claiming yesterday (on his Twitter account, as usual) that he had a respectful discussion with the widow, and remembered the name of her husband without any issues.