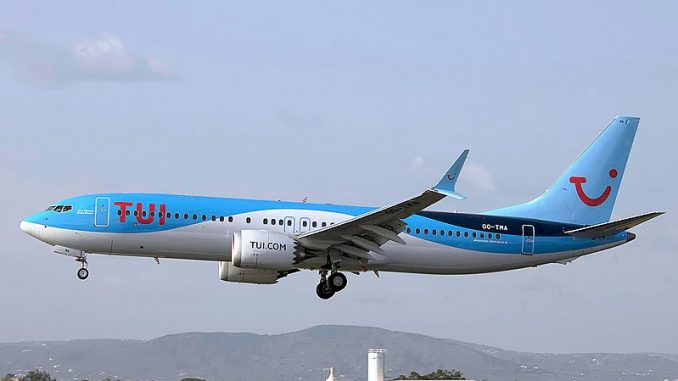 Following the crash of Ethiopian Airlines' 737 MAX 8 last Sunday, the shares of the American manufacturer have fallen by more than 6%.
Artículo disponible en Español | Article disponible en Français
On Sunday, a second Boeing 737 MAX 8 crashed, this time in Ethiopia. The first crash happened in October 2018, with a plane from Lion Air's fleet. These two crashes in such a short span of time have raised concerns of various authorities around the world, with some deciding to ground all the aircraft as a safety precaution, until more information is available.

This negative publicity for Boeing's relatively recent model, being also one of its best-selling, has also made a few airlines reconsider their relationship with the American manufacturer, deciding to temporarily freeze their orders. One of the main clients for the 737 MAX 8, Indonesia's Lion Air, has decided to temporarily freeze their order, the airline still waiting for close to 190 units worth some 22 billion dollars.

Meanwhile, and adding to the pressure, European airline Norwegian Air Shuttle, having been forced to ground their entire 737 MAX 8 fleet, has decided to seek financial compensation for the losses incurred. The Norwegian airline owns some 18 units of this model and has ordered 100 others.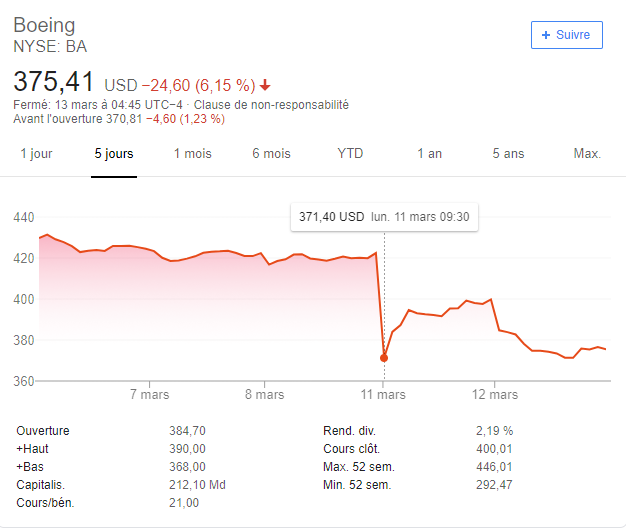 While some prefer to sell their Boeing shares, others see this as an opportunity to buy them on the cheap, the company's shares having gone up by close to 25% since the beginning of this year. Boeing's shares have gone up from around 320$ at the beginning of this year to up to 440$, before dropping to the current 375$ (at the time of writing this article), which represents a 17% increase.
More on this subject:​