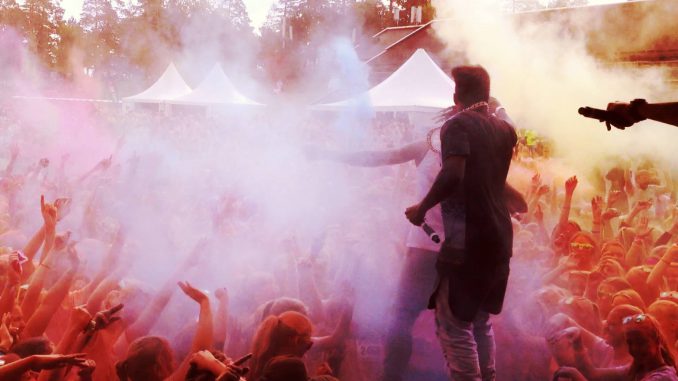 Swedish band "Young Squage" is back after years of absence with a remix of W&W's "Bigfoot".
Artículo disponible en Español | Article disponible en Français
A few months ago, we mentioned how 2019 seems to be the year of return for a number of artists that used to be popular, or had some popularity, years ago, around 2014 and 2015. For example, Swedish singer YOHIO came back with a set of singles and is expected to release a new album next year, Emilie Moldow, from the Dansk Melodi Grand Prix, released a new EP and we even had Krista Siegfrids, who previously participated in the Eurovision contest, release a new single.
It appears it is now the time for the Swedish band "Young Squage" to come back, with the release of a remix of W&W's well-known "Bigfoot". The band also mentions on their Facebook page that they will be releasing a new remix every week, which is quite a surprise, especially after disappearing for such a long time. For those interested, their new remix can be found on their SoundCloud. And, as per usual, here's the remix/single cover:
Some might have even forgotten about the existence of this band, which is unsurprising, especially due to the low number of singles they released "back in the day". Their most popular song is by far "Transformer", released in 2013 and which probably owes some of its success to the Brazilian YouTuber "AuthenticGames", who apparently used this song in the intro of his videos back around 2013-2014. At least, that's the way we interpret the massive amount of comments pointing out this.
"Transformer" also had a quite popular remix by Steerner, which amassed nearly the same number of views than the main video from the band:
The first song by the band was "Who's at the door", followed by "Heart attack" and "Transformer". We then have "Hysteria", which featured another popular Swedish band from around that time, "Stockholm Syndrome", a band that has had a quite long and convoluted history.
It is worth spending some time talking about "Stockholm Syndrome", as we will likely have no other opportunity or reason to talk about them ever again… unless they come back out of nowhere, which we doubt. Originally, "Stockholm Syndrome", a girls' band, was named "Love Generation", and was formed in 2010 from an audition, with 5 girls being selected. Their first single would also be named "Love Generation". This was followed by their participation in the 2011 and 2012 Melodifestivalen contests, with the entries "Dance Alone" and "Just a little bit". From our point of view, only "Dance Alone" was memorable enough, with "Love generation" being quite generic and "Just a little bit" lacking the energy of their second single:
"Just a little bit" would be the last single under their "Love Generation" name, although by then, the group had nothing to do with the original one. For instance, already by "Dance Alone", one of the girls was gone, followed by the departure of another one before "Just a little bit". This was followed by their renaming to "Stockholm Syndrome", and the release of "Pretty girl", which, from our understanding, gained quite a lot of popularity thanks to a L'Oréal advertisement that used this song, featuring Cheryl Cole. Here's the ad in question:
And here's the full song by Stockholm Syndrome:
The group did not stop there, with the release of "Karma" and "Hysteria" the following year, and "Kalabalik" in 2014, being their "last" single, and, on top of this, the band had gone down to a duo. Interestingly enough, it appears the duo had released their last single in 2016, being "Untouched hearts", featuring John Dahlbäck and forming part of his album "Saga". After this, it appears the duo parted ways, with one of the two girls now having gone solo.
Closing this very wide parenthesis, and coming back to the main subject of this article, Young Squage would release two more songs, "Forever young" and "Lay low", with this last one released in mid-2015, and, ironically, fitted quite well as a closure, since the group would not release anything else… until today, end of 2019.
More on this subject: