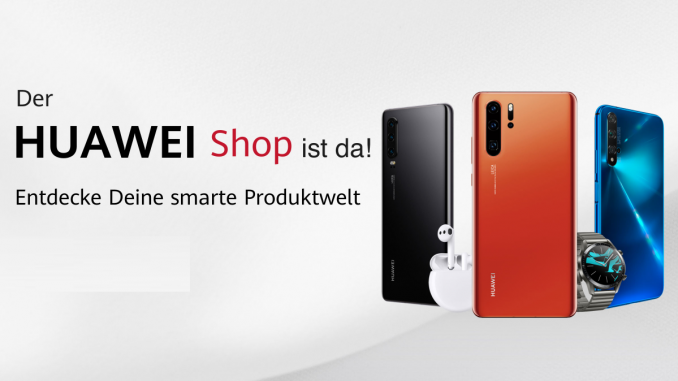 Following the launch of an online store in France, Huawei is now opening one in Germany.
Artículo disponible en Español | Article disponible en Français
At the beginning of November of last year, Huawei France launched their own online store, allowing customers to buy directly from the manufacturer. Now, the company is continuing their expansion with the opening of an online store in Germany, selling all their latest smartphones, accessories, wearables and, in the future, laptops.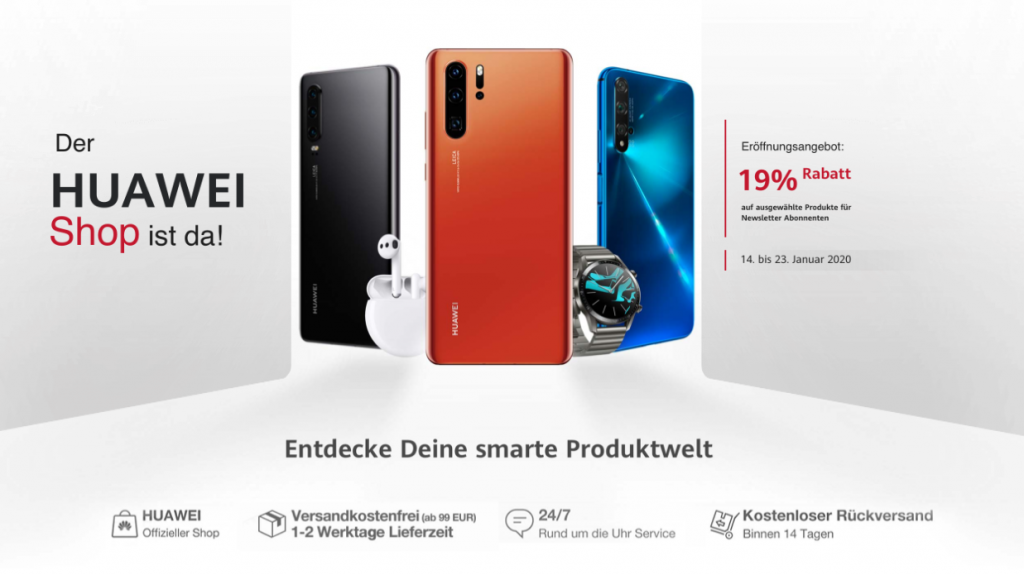 As launch promotion, customers signing up to the newsletter between the 14th and the 23rd of this month can get 19% off on selected products, which matches the VAT rate in Germany. Some of the products concerned are the Mate 30 Pro, the P30 series (Lite, non-Pro and Pro), the recently launched Nova 5T, the FreeBuds 3 or even the Watch GT 2.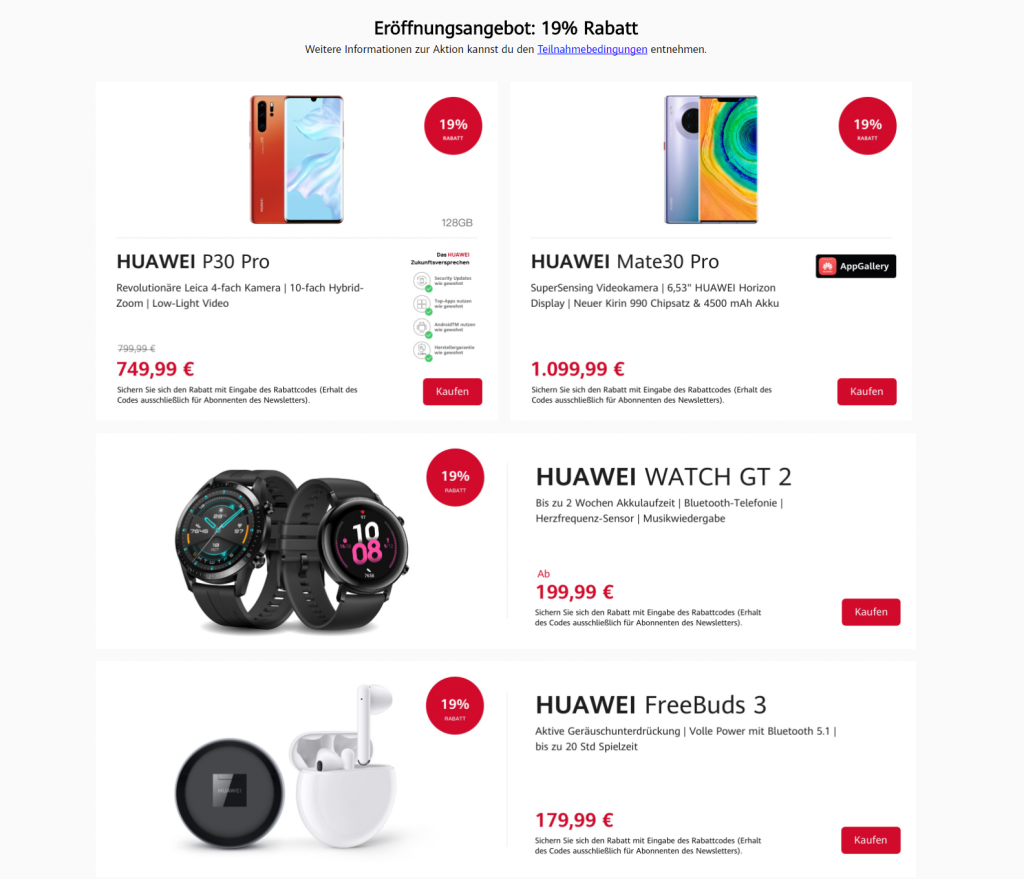 Surprisingly, Huawei's online store is already selling the P30 Lite New Edition, which comes with a Band 4 Pro as part of the launch promotion. Some harder to find products such as the Huawei M-Pen or the new SuperCharge Wireless car charger, launched together with the Mate 30 series, are also available on the store, which is excellent news for fans of the brand that are struggling to find some products or accessories.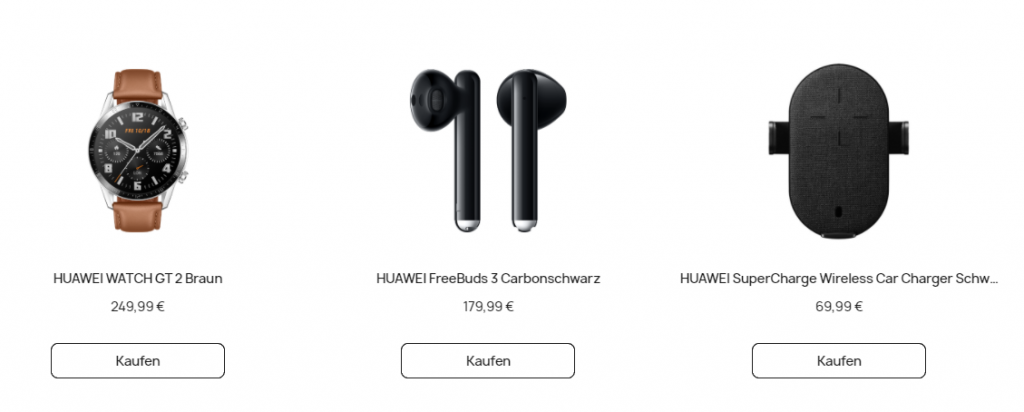 In terms of shipping, Huawei promises 1 to 2 days delivery, and, on top of this, free shipping for orders above 99 euros, which is quite easy to reach when ordering products from the manufacturer. Sadly, and just as the French online store, Huawei doesn't ship outside of Germany, which is a shame for customers living in smaller neighbouring territories such as Belgium, where the brand carefully selects which products to launch, meaning many accessories are unavailable.
Huawei is expected to continue this expansion throughout Europe, although it is unclear which country will be next. On top of their online stores, the company has been busy opening what they call "flagship stores", such as the one in Madrid, Spain. A new one will soon be opening in Paris, France, and, later on, the UK should be getting one too. We can also mention the renovated Huawei Experience Store in Brussels, which we've already mentioned in the past and featured in some of our articles.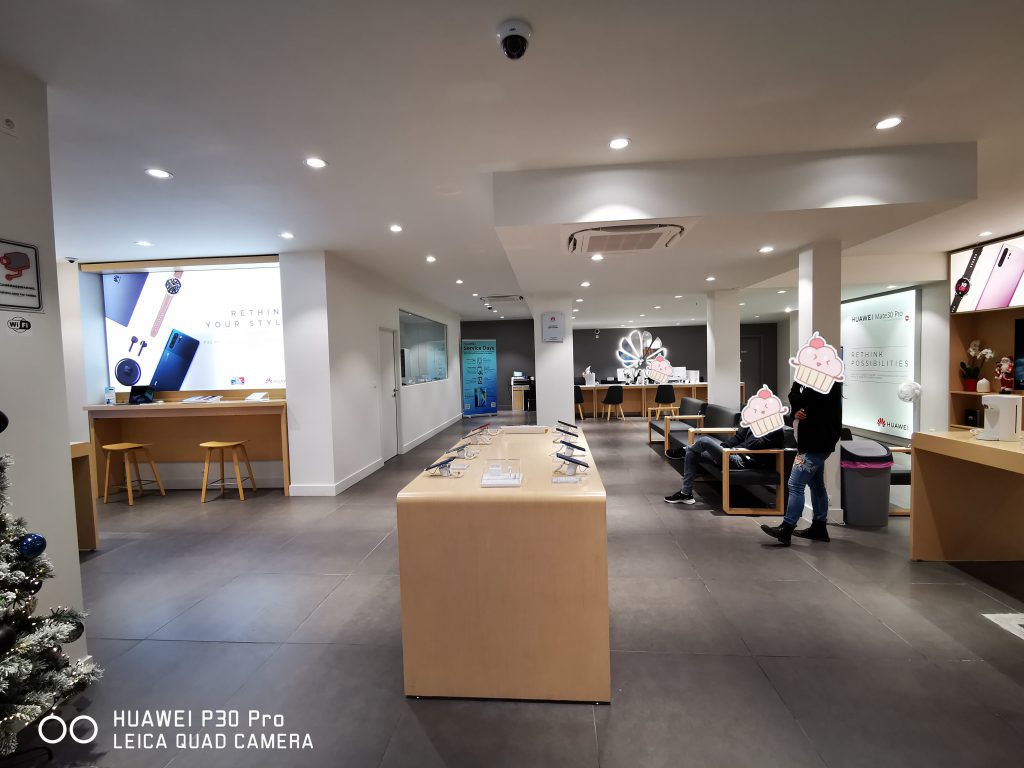 More on this subject:​