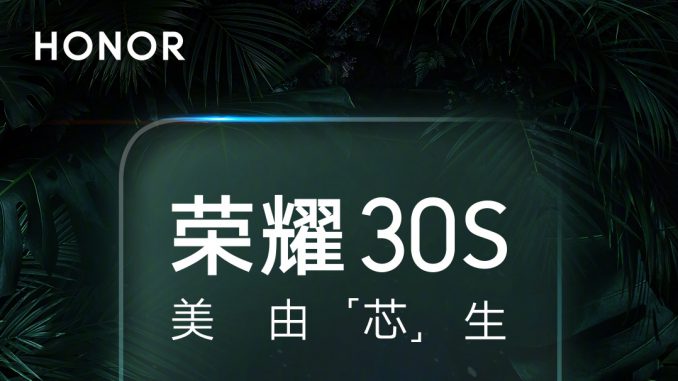 It is through Honor that we learn of the arrival of a new mid-range SoC, the Kirin 820.
Artículo disponible en Español | Article disponible en Français
A year ago, Huawei launched the Kirin 810, which came to replace the Kirin 710. This Kirin 810 was not seen outside of China until very recently, due to the lack of Google Mobile Services on newer Huawei and Honor devices. Now, Huawei's subsidiary has confirmed that the Honor 30S, which will be unveiled on the 30th of this month, will be coming with a new SoC, the Kirin 820.
The company also confirms that the Honor 30S forms part of a wider series, the Honor 30 series, with the 30S being the first model to be presented. Honor also provided various details about this new SoC, such as its compatibility with 5G networks. The brand reminds us that both Honor and Huawei share 5G technology, with Huawei being one of the main leaders in this new technology, allowing the subsidiary to apply some of this know-how in their products.
For instance, today's environments are cluttered with multiple different signals, interfering with our mobile devices and stopping us from enjoying proper, fast connectivity. However, thanks to its knowledge, the company is able to mitigate/reduce the impact of these interferences, providing a fast and stable connection to its users.
At the same time, current 5G technology consumes more energy overall if compared to 4G. To counter this, the company relies on various tricks to improve energy efficiency, and thus reduce battery consumption. Already with a stable and good 5G connection, this energy efficiency can be greatly improved, although various algorithms are also used to determine the users' needs and adapt to these, such as heavy or light loads, in terms of data transmission.
Furthermore, devices need to be able to search and connect quickly to 5G networks, with each base station servicing hundreds, if not thousands, of smartphones. Thus, it is important that the device quickly identifies the best base station to connect to, allowing users to get access to a better and faster network quicker.
Finally, most devices on the market are dual-SIM, although the move to 5G has removed this feature from many models from various manufactures. However, thanks to Huawei's technology, the company is able to offer dual-SIM capability on their devices, with one SIM card receiving VoLTE calls and the second card also receiving calls, or having 5G internet access on one SIM and VoLTE on the second one.
Finally, Honor mentions that more details will be provided on the 30th, but does tease that other manufacturers will struggle to compete against this new mid-range device. It remains to be seen whether the Honor 30S will be competitively priced, and whether the company plans on launching this device outside of China in the short-term, regardless of the lack of Google Mobile Services.
More on this subject:​