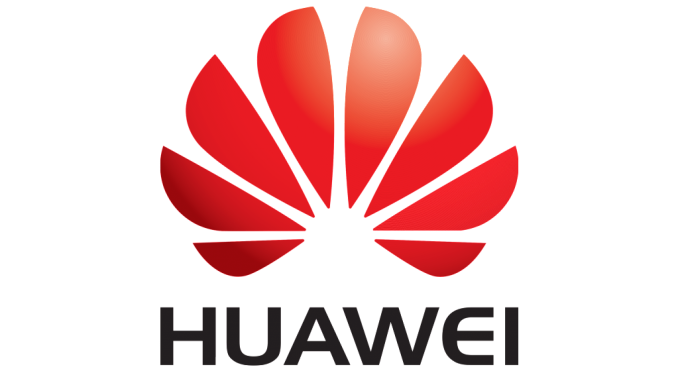 The 31st December 2018, a Huawei PR employee posted a tweet on Huawei's official Twitter account using the iPhone app.
Artículo disponible en Español | Article disponible en Français
​The last day of 2018, a Huawei PR employee posted a tweet wishing a happy 2019. Some users were quick to note that the tweet had been sent from the Twitter app for iPhone, due to the mention below the tweet.

This tweet was quickly deleted, although this being the internet, more than one user had already taken a screenshot of it, such as the tech YouTuber Marques Brownlee: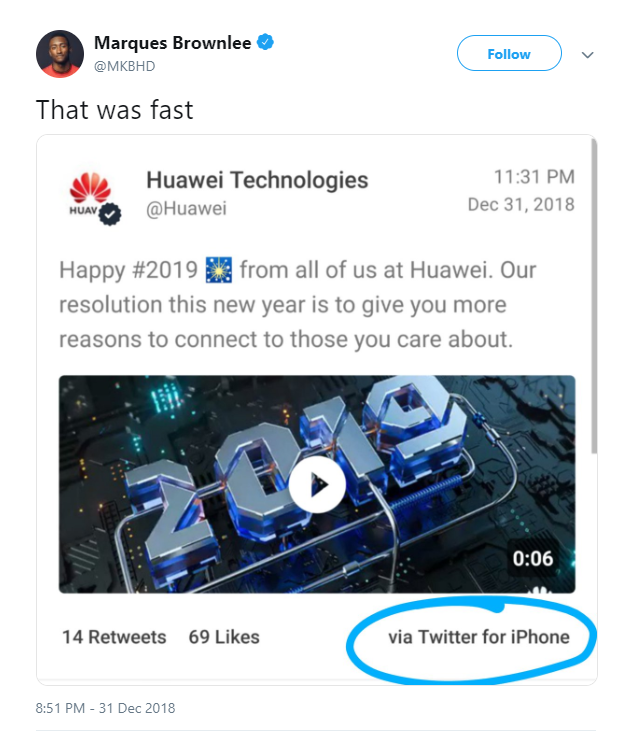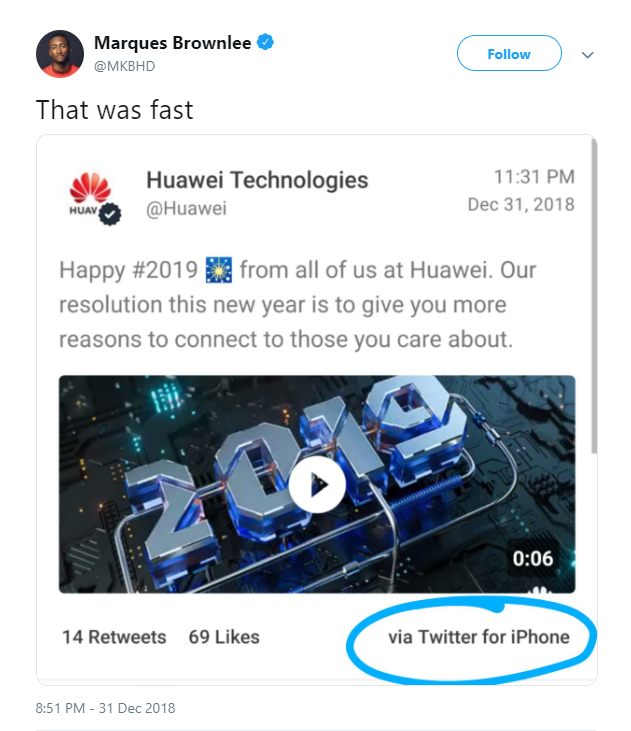 The official Huawei Twitter account responded to Brownlee's tweet, stating that "Huawei invests in and builds open platforms to work with customers, partners and even competitors globally to "Bring digital to every person, home and organization for a fully connected, intelligent world." 😀 ", and republished the tweet without the mention.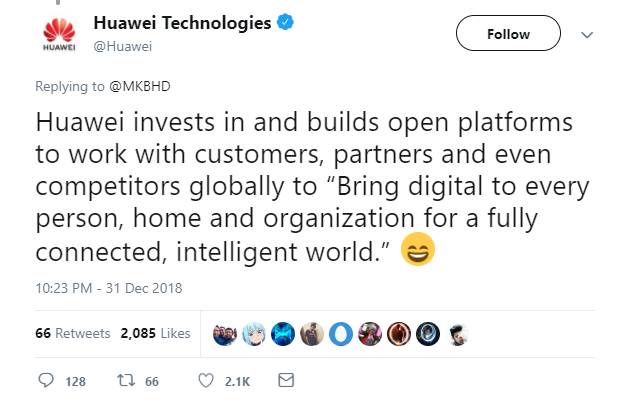 ​This isn't the first time that Huawei runs into this issue, with some of the actors hired by Huawei to represent their brand seen using an iPhone, such as Gal Gadot, the actress of Wonder Woman.

On top of this, it is not uncommon for big brands to hire third-party PR teams to handle all of their communications, so these kinds of mistakes are common, but still shows a lack of dedication and investment in the brand image.

In any case, it would be interesting to know whether the employee who posted this tweet still has his job, or if he is one of the first unemployed of 2019.