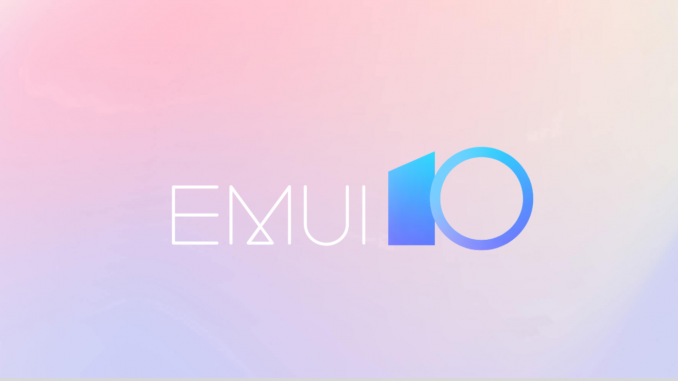 Huawei's Mate RS Porsche Design has finally received the long awaited EMUI10 update.
Artículo disponible en Español | Article disponible en Français
Originally, the Huawei Mate RS Porsche Design was scheduled to receive EMUI10 in May of this year, after other more recent models had received the update, such as the Mate 20 or the P30 series. This quickly changed due to the current situation in the world, with the coronavirus pandemic having slowed down or halted the work of many companies, with Huawei then mentioning the update would eventually come out the following month, in June 2020. It now appears this promise has been kept, with our Mate RS finally getting the long awaited EMUI10 update, with its various design changes, optimizations and novelties.
Ignoring the various new EMUI10 features, this update brings the new Huawei Assistant, which replaces Google's Feed/Discover, although users can select which assistant they like most. On Huawei's, users can receive reminders of the weather and their appointments, see news from multiple different sources, and, with the new "AI Tips" added, it is also possible to directly see the scores and matches of sports teams, check flights on the go or even keep an eye on the stock market, currencies or the price of commodities. We also see the addition of Huawei's browser, browser that is not perfect but is decent enough for the average user, even if the Mate RS has access to Google Mobile Services and comes with Chrome pre-installed.
This major update changes the version from NEO-L29 9.1.0.330(C721E9R1P11) to NEO-L29 10.0.0.161(C721E8R1P2) and is 4.19 GB in size.
The patch notes read as following:
EMUI 10.0 is designed to further streamline and enhance the quality of your user experience. It provides users with a whole new, fine-tuned user interface designed to facilitate a smoother and more intuitive user experience. Enhanced data and privacy protection also brings you a more secure experience.
User interface: intricate and breathtaking
Magazine Design

Incorporates a magazine-style layout, for a more comfortable and authentic reading experience.

Morandi Colour

Understated grey tones make for a gentler and more comfortable display.

Animations

Dynamic, naturally-based animations for page transitions, app launches, and other scenarios.
Performance: stable and smooth
GPU Turbo

Improves the smoothness and stability of the system when playing games.

Phone Clone

Improves the connection and cloning speed.
Security: more secure data and privacy
Formally verified microkernel

Uses Huawei's own self-developed microkernel design, certified as the most secure OS kernel for commercial use.

Distributed technology

Improves security when connecting to other Huawei devices, as well as when transferring files between and storing data on other Huawei devices.

Privacy protection

Supports app sandboxing capabilities for standardised app permission management and more secure data and privacy protection.
Media and entertainment: more fun
AppAssistant dropzone

Adds a dropzone for AppAssistant, allowing you to quickly access services such as game acceleration and do-not-disturb.
HUAWEI Assistant
Adds HUAWEI Assistant to the home screen, providing smart reminders, personalised news, and other content relevant to you.
Apps
Adds the HUAWEI Browser app, providing you with secure and convenient web browsing and searching services.
Interestingly enough, while this update brings EMUI10 to the Mate RS, it doesn't include May's or June's security patches, with the device remaining on the 1st of April 2020, being the patch we received last month. With some previous major updates on other devices, we had also received the security patch for the month the update was being rolled out, although, in this case, it might be due to the current situation in the world, with the original update delayed.
If we follow Huawei's planning from last year, it wouldn't be surprising if EMUI10 is the last major OS upgrade the Mate RS receives, with an eventual upgrade to EMUI10.1 at some point later this summer, just as the manufacturer did with the Mate 9 or P10 series and EMUI9.1 last year. However, nothing has been confirmed so far, with this just being speculation.
More on this subject:​