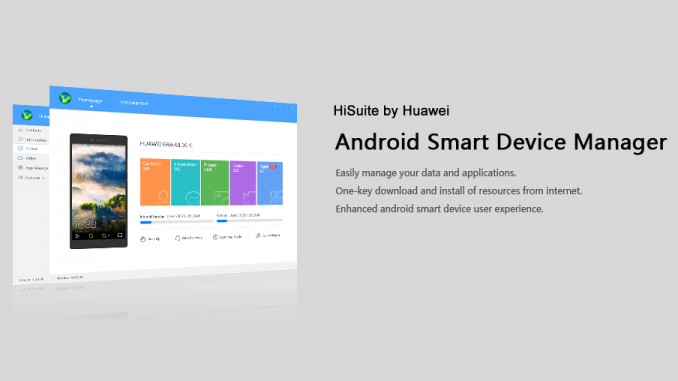 Huawei's PC tool, HiSuite, has just received a new update with multiple fixes and improvements.
Artículo disponible en Español | Article disponible en Français
Over the past few weeks, Huawei's PC tool, HiSuite, used to backup and restore data, as well as update Huawei/Honor devices, has received a number of updates, fixing multiple security issues, slightly changing the interface design and improving the various functionalities of the software, such as the backup and restore speed. This update is no different from previous ones, further improving the backup and restore speeds, as well as fixing various known issues. Furthermore, the version number is now "11", matching with the arrival of EMUI11, thus likely fixing a number of compatibility issues between the new version of EMUI and the existing HiSuite functions.
This update was automatically recommended by HiSuite when launching the application on PC, with the update changing the version from 10.1.1.500_OVE to 11.0.0.320_OVE.
The patch notes read as following:
Improves the backup and restore speeds.
Fixes some known issues.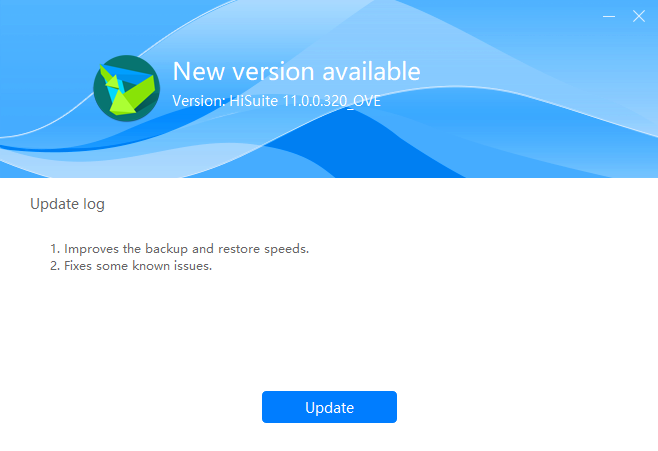 More on this subject:​