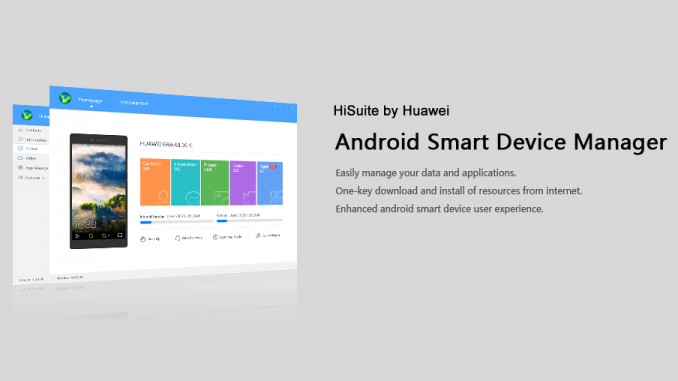 Huawei's PC tool, HiSuite, just received a new update, optimizing the connection and improving the backup speed.
Artículo disponible en Español | Article disponible en Français
HiSuite is a PC tool from Huawei, allowing users to connect their Huawei/Honor smartphone to a PC and perform various operations, such as making secure backups, restoring said backups or other data, looking for updates and updating their device, re-install the OS in case an update failed, or even rolling back some updates, in case users do not like the new lay-out or experience some annoying bugs.
While HiSuite received multiple updates at the end of last year, 2019, fixing a number of issues and improving the connection security/process, the software did not get any updates since the beginning of this year, which is quite surprising. Then again, if the application works fine, why bother updating it? Now, this latest update optimizes the connection between the PC and the smartphone/tablet, on top of improving the speed of the backup and restoration of images, something that should please the many users who regularly use HiSuite to perform backups of their photos.
This update was recommended automatically by HiSuite when opening the application on PC, with this new update changing the version from 10.0.1.100_OVE to 10.1.0.550_OVE.
The patch notes read as following:
Optimize connection.
Improve the speed of backup and restore images.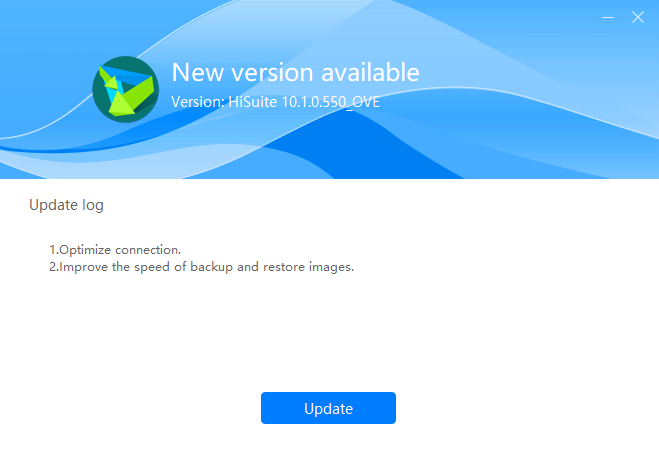 This update also includes various visual changes, with the layout of the application on both the PC and smartphone having slightly changed. For instance, the security code process doesn't show numbers on the illustration on PC. For the Android application, we also find a new smartphone and desktop design, with a more modern-looking smartphone. Lastly, while it was previously possible to take screenshots of this security screen on Android, this has now been blocked by the manufacturer.
More on this subject:​