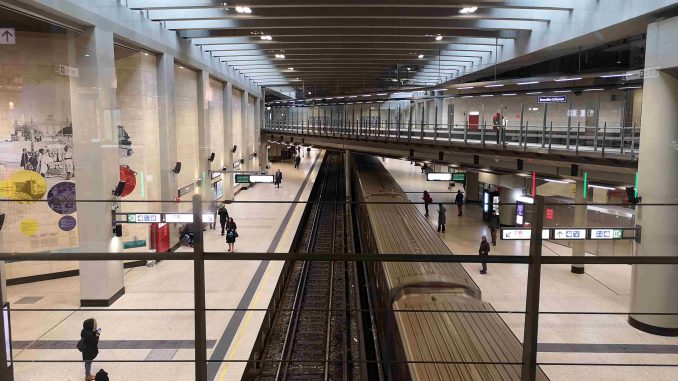 This week in Brussels will be hard for the locals as well as the thousands of people who come to work daily in the capital. 
Artículo disponible en Español | Article disponible en Français
Today, around 8 p.m., the match between France-Belgium of the World Cup will take place in Russia and will create quite a lot of excitement in Brussels. The metro stop Bourse will be closed at 6 p.m., but De Brouckère will remain open.

The SNCB will be on strike from the 10th to the 12th July, as previously announced a few weeks ago, during the last strike. This strike will start today at 3 a.m. and will finish 48 hours later, the 12th July at 3 a.m. As last time, only one train out of three will be operating, with priority on the main lines. Most of the small lines should not run, or with barely any trains on them. For those who take the train to go to work, it is recommended to prepare other transportation methods just in case.

The closed streets for the NATO Summit, as well as the temporary closing of the Tunnel Léopold II, will not help with the usual traffic issues the capital suffers from. Various streets and avenues will be blocked off during the 3 days the summit lasts, the objective being the security of the many leaders present, such as the French President, Macron, or the US President, Trump.

The summit in question will only start the 11th July and will last until the 12th, but the preparations will start today, and normality should come back the 13th July. Various zones, such as the area around the European Institutions (European neighbourhood), the Cinquantenaire park, the American embassy, the area around the NATO and a few others, will be closed to the public.

Various people and diplomats who will be present at the Summit are worried, due to the behaviour of Trump in similar events, such as the G7 in Canada. This is why, last Saturday, a manifestation took place in Brussels to protest against the visit of Trump. Some are worried of the attitude of Trump towards the NATO, taking in account that, according to him, the United States has to take care of the financial burden that is European defence, while other countries that are NATO members, such as Germany or Norway, don't spend the agreed 2% of the GPD in defence and army.
Finally, others are worried that he may cancel the exercise "Trident Juncture", which will be held at the end of this year in Norway, under the excuse that it could be negatively seen by Russia. Ironically, Trump will meet with the Russian President, Putin, after the NATO Summit. 
More on this subject: