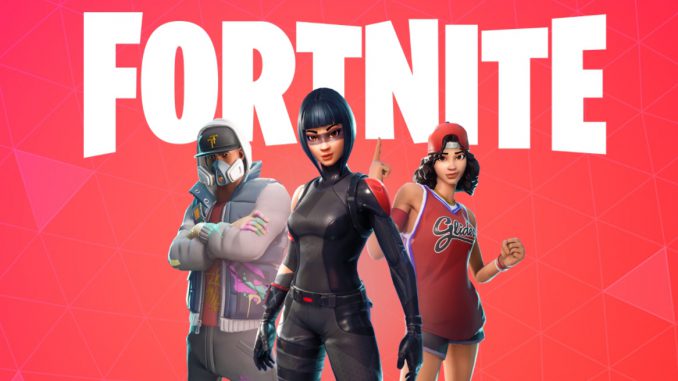 The popular battle royale game "Fortnite", from the developers of the Unreal Engine, Epic Games, is currently available on most devices, except Android devices. Now, according to some leaks and rumours, the game will soon release on Android.
Artículo disponible en Español | Article disponible en Français
​Fans of the popular free-to-play battle royale game "Fortnite" are anxiously waiting for the arrival of the game on Android, the only place where the game is not yet present. Amazingly, Fortnite is currently available on pretty much all other places, such as Windows 10, Xbox, PS4, Nintendo Switch, iOS and even MacOS (even if it barely works there).

Recent leaks have revealed Fortnite will first come to Samsung's Galaxy Note 9, which should be announced in a few days (probably already announced when this article is out), and after a 30 days exclusivity period, the game should be available via Epic Games' website for a set of supported devices. It is already known the developers will not use Google's Play Store, mainly due to the financial success of the game, bringing over a billion dollars to the company, thanks to microtransactions. Using Google's Play Store means sharing part of the money (Google takes 30% of every sale done through their app store), which Epic already has to do with Apple (also 30% per transaction). Users will have to download the APK from Epic Games' website and install the application themselves.

It is already known Fortnite will run on some 40 different devices from various manufacturers. Here's the list of the devices compatible with the game for now:

Huawei: P8 Lite (2017), P9 Lite/P9, P10 Lite/P10/P10 Plus, Mate 10 Lite/Mate 10/Mate 10 Pro
Samsung: Galaxy A5 (2017), Galaxy A7 (2017), Galaxy J7 Pro 2017/J7 Prime 2017, Galaxy Note 8, Galaxy On7 (2016), Galaxy S9/S9+, Galaxy S7/S7 Edge, Galaxy S8/S8+
Sony: Xperia XA1/XA1 Ultra/XA1 Plus, XZ/XZs/XZ1
LG: LG G6, LG V30, LG V30+
Nokia: Nokia 6
Razer: Razer Phone
Google: Pixel 2/Pixel 2 XL
Motorola: Moto E4 Plus, Moto G5/G5 Plus/G5s, Moto Z2 Play
More devices should be compatible in the future, as the developers add support for them.