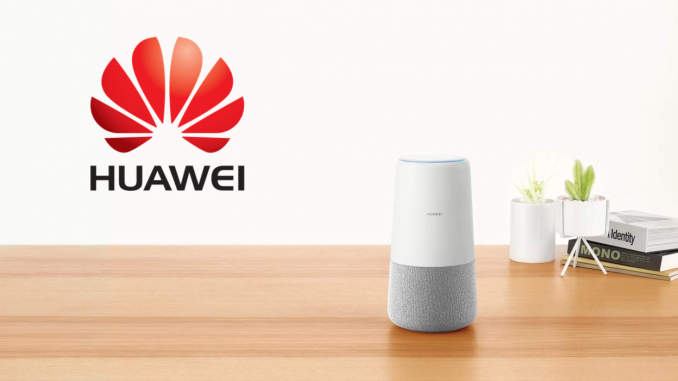 Announced at IFA2018, back in September 2018, the Huawei AI Cube has finally appeared on some online stores.
Artículo disponible en Español | Article disponible en Français
At IFA2018, back in September 2018, Huawei showcased, alongside various other products, a voice assistant, the Huawei AI Cube. While the name would lead one to believe the product is actually a cube, the shape of this item is conical, making it a curious naming choice. Regardless, this product was announced over 9 months ago, with no word from Huawei on when it would release or any other information leaking since then.
In a past article, we talked about how the Chinese manufacturer was facing issues at the European Union Intellectual Property Office (EUIPO for short) with the registration of the product name, with this one being challenged by a different company, Groupe Canal+, due to similarities with the name of one of their products, a TV decoder named "+Le Cube", launched in 2008 and not in service anymore.
Now, the product has finally been listed on Amazon France, sold for the price of 249.99€. It can be found here [non-affiliated link]. Sadly, according the Amazon, while the product is already out, this one would seem to be out of stock and will start shipping in one to two months, between the beginning and the end of July.

The price of the product itself is quite surprising, with us thinking it would cost around 150€, a similar price to products such as Google's Home assistant/speaker and Amazon's Alexa. This could be due to the Huawei AI Cube being a bit more advanced than its competitors. While it depends on Amazon's Alexa digital assistant and also offers a speaker, using Huawei's Histen audio technology, this device is mostly made to be used with a 4G SIM-card, replacing the typical copper/fiber wiring required to have access to the internet in most homes. Most likely, this product will be sold through operators as a simple solution for home internet, bundling the device for free in home-internet 4G contracts, or sold at a cheaper price in exchange of being locked in a longer contract.
Regardless of how the product will be sold, it is nice to see the company still intends to bring it to market, despite its ongoing issues with the US government.
More on this subject:​