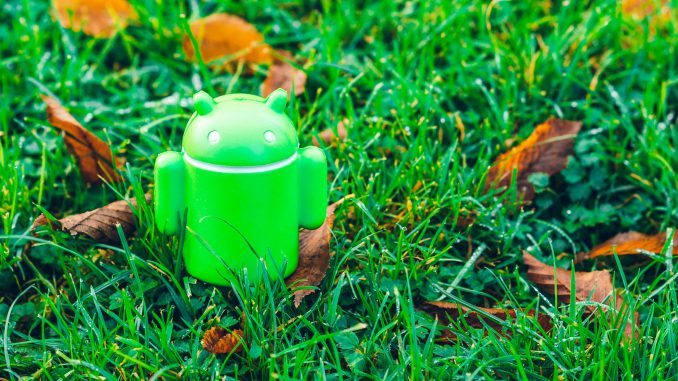 Over the past few days, we've tested and received comments of users being unable to install Google Mobile Services on new Huawei devices using the existing methods.
Artículo disponible en Español | Article disponible en Français
New Huawei devices, such as the Mate 30 Pro, come with Huawei Mobile Services out of the box, instead of Google Mobile Services, due to the current ongoing political situation between the Chinese manufacturer and the US administration. This means newer Huawei devices lack the usual Google apps found on all devices sold outside of China, such as Google's Play Store, YouTube, Chrome, Maps, Drive, Widevine DRM support for viewing content in some applications, or SafetyNet for banking apps. However, some users and developers have found and developed ways to sideload GMS on these devices, with the original method known as "LZPlay".
When LZPlay suddenly came under the spotlight and gained popularity, the application disappeared. For a while, there were ways of using LZPlay even if the application itself was not available anymore directly, such as downloading and installing a backup version from other users, but eventually this method was abandoned. This is until a new method appeared, around the beginning of February of this year, called Chat Partner. Chat Partner is an application that allowed users to install Google Mobile Services with a simple tap, although it appears this was restricted to newer models. For instance, we tested Chat Partner a few weeks ago on a Nova 5i, which is powered by the Kirin 710, and the application didn't work, with this one specifying "Do not support current device for now.":
However, we, as well as a few of our contacts, used Chat Partner to install GMS on various retail versions of the Mate 30 Pro, with this method working fine… until last week. But first, we would like to warn users about Chat Partner. This application requests quite a lot of permissions to be installed, with us not knowing what else the app is doing on the device, apart from installing GMS. After installation and running it to install GMS, the app also opens a fake Google login screen, with this one having to be ignored and the app uninstalled before logging in to the users' Google account through Google Play.
Furthermore, various people have sounded the alarm on other security aspects of the application, although, in any case, this method should remain something only experienced people who know what they are doing use, and not an alternative for anybody to sideload GMS on newer Huawei devices.
Coming back to the current situation, around a week ago, we were told by some of our contacts that Google suddenly marked their devices as uncertified, and that they were getting a constant pop-up message asking for further action from Google Play. With nothing having changed on Huawei's end, this was rather curious, with us suspecting Google must have changed something on their end to stop users from sideloading GMS on newer Huawei models. The work-around for this issue is rather simple, with users only having to find their Google Service Framework (GSF) by downloading an application to check their device ID. Once they obtain this GSF code, they can login to their Google account on a browser and whitelist their device through this link. This will fix (at least for now, unless Google makes another change down the line) the constant error message. Sadly, and as we've been able to test and confirm through various devices, this method only works on devices that had GMS sideloaded before this message started popping up, roughly a week ago.
New GMS installations appear to be entirely blocked, with this whitelisting method not working at all anymore. As mentioned, we've tested Chat Partner multiple times on a retail version of the Mate 30 Pro, going both from a factory reset to just installing it by following various available listed methods, with the whitelisting ultimately never working and thus GMS blocked on said device.
From our current testing and experiences, and as we've previously mentioned, users that had GMS sideloaded before the beginning of last week should be fine, at least for now, unless Google decides to entirely block the installation of their services on newer Huawei models, which is a possibility. We strongly recommend users who've sideloaded GMS to avoid performing a factory reset on their devices, unless they have no other choice. Chances are that after this factory reset, they won't be able to sideload GMS until a new method is found. For now, all existing methods appear to not work anymore, even by trying voodoo magic or worshipping some obscure gods.
Of course, relying on GMS to make newer Huawei devices usable is also not the way to go, as the device is sold without them for a reason. Users must end up adapting to their Google-less (or Google-free) devices, using alternatives such as a combination of Huawei AppGallery, Amazon's app store and a third-party store such as APKPure, which will cover most of the users' needs, such as Facebook, Instagram, WhatsApp, a browser to watch YouTube and Netflix or use navigation options, as well as all other applications users might require. At the same time, some applications will, for now, not work at all, such as Snapchat or some banks.
More on this subject:​