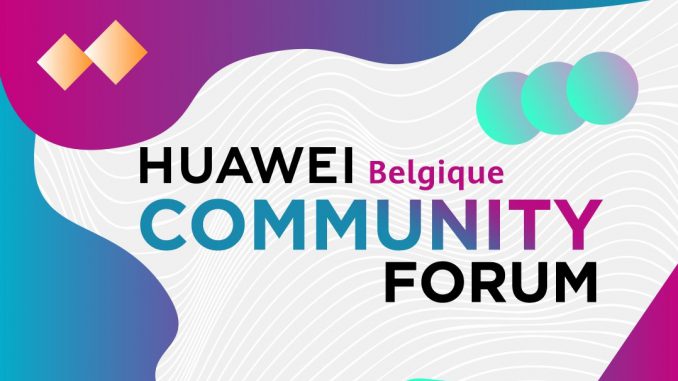 Following the launch of major community forums throughout Europe, Huawei is now looking at smaller territories, with the debut of the Huawei Community in Belgium.
Artículo disponible en Español | Article disponible en Français
Over the past few months, Huawei has launched a number of community forums for their main markets, such as the UK, France, Germany, Spain, and more recently, Italy. While these large forums have their own dedicated area on Huawei's regional websites, for Belgium, it appears users will have to settle on a small area on the international community. The Belgian market is also a difficult one, with the country having three official languages, being French, Flemish [Dutch] and German, with French and Flemish being the most popular ones, with the South of the country speaking mostly French, and the North of the country speaking mostly Flemish.
Ironically, we were able to discuss these language particularities with a Huawei manager, sharing some ideas on how to potentially solve this issue, by, for example, adding the possibility of specifying the language of the thread before posting this one, and giving users the ability of sorting threads by language. We went as far as making a quick sketch of how this could be implemented, based on the UK forum:
Ultimately, Huawei has decided to take a different approach to create their Belgian community, by creating two different forums, one in Flemish and one in French, with each having content in their respective languages.
Of course, the community is not launching empty, with the brand having already published a series of threads with information about some of their new products, such as the Watch GT 2e or the P40 series, and some users having already posted various questions.
The community forum can also be easily accessed through the "Support" application [formerly known as "HiCare"] on smartphones, with the forum linked to the country/region of the user, which can be modified by going to the settings of the app, under the "Me" section. Participating on the forum is also relatively easy, with this one using the Huawei ID from users, making the authentication process relatively comfortable and effortless.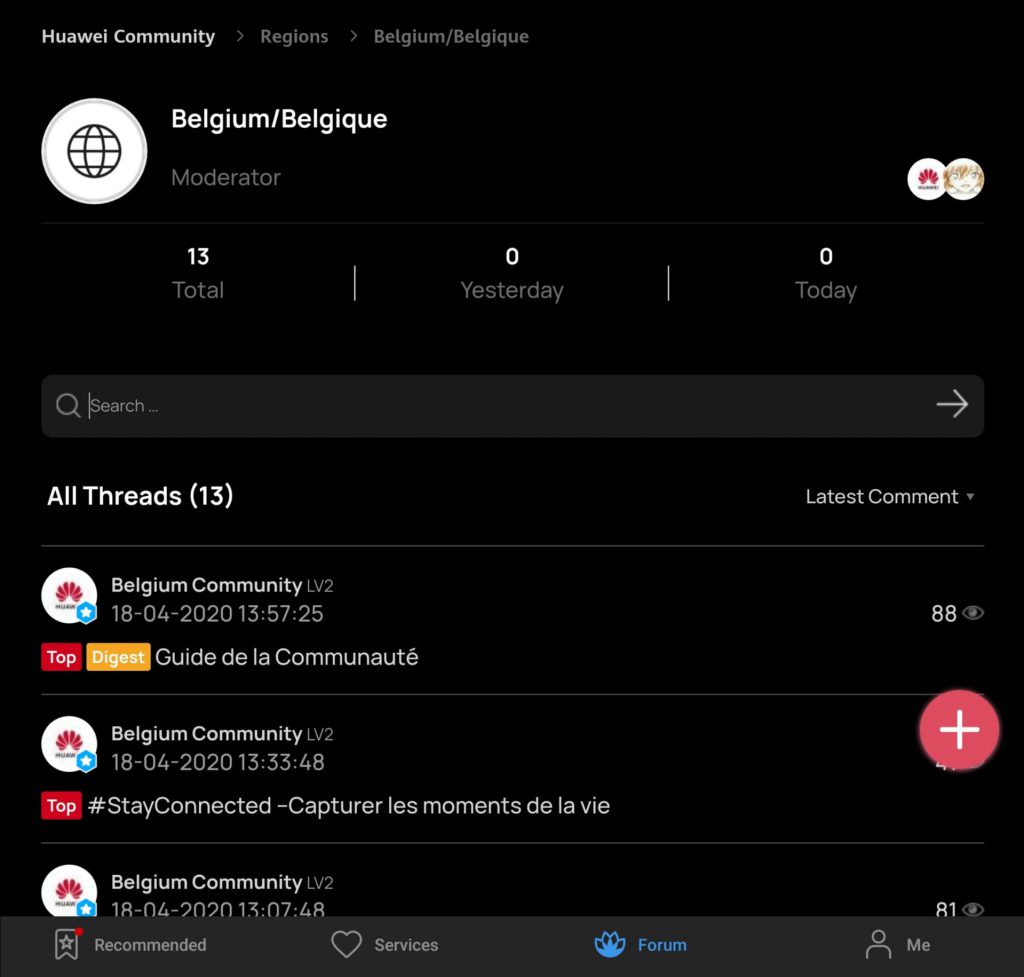 More on this subject: