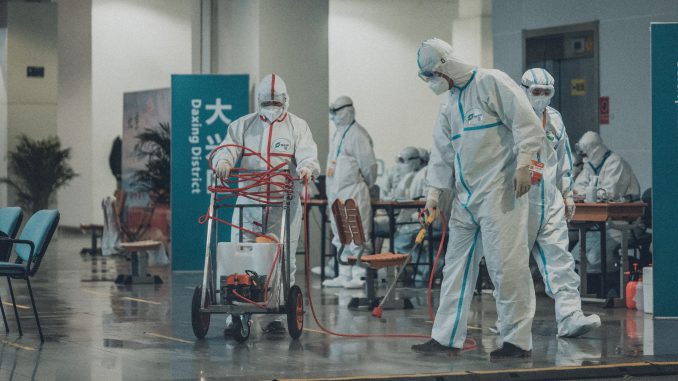 Danish shipping company Maersk is contributing to Denmark's response against the coronavirus by setting a direct link between China and Denmark.
Artículo disponible en Español | Article disponible en Français
When the current coronavirus pandemic started spreading in Europe, Denmark was one of the first countries (in fact, the second country in Europe, after Italy) to impose a lockdown, on the 11th of March, essentially closing school and universities, sending public workers home and asking for most business to work from home as much as possible. While these measures were expected to be in place for a few weeks, the country ended up extending the lockdown, as most other countries have done so far, such as Spain or Belgium.
In Denmark, over 5000 people have tested positive to the coronavirus, and there have been a bit less than 300 deaths, being, overall, a much smaller number than other European countries such as Italy or Spain, with each having over 100K cases and over 10K deaths. However, as all other countries on the European continent right now, adequate material is in short supply, due to the sudden surge in demand seen throughout the world.
For this reason, one of Denmark's biggest and most well-known companies, the shipping company Maersk, has decided to contribute to the fight against the coronavirus, offering their services and expertise in what they do best: logistics. However, while Maersk is best known for their containership business, for this operation, the company has established an air link between China and Denmark, with the intention of doing at least 24 cargo flights.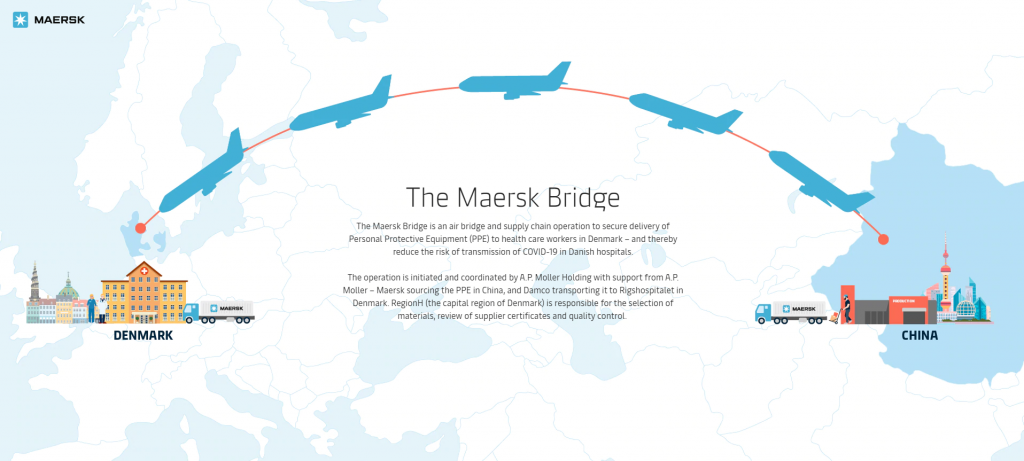 Shipments prepared by the company are made up of personal protective equipment (PPE), which includes surgical masks, KN95/FFP2 masks, face shields, protective clothing and blue surgical drapes. The shipments will also include various ventilators, with countries struggling to cover the sudden increase in need of these complex pieces of equipment. All this equipment will be given directly to health care workers in the country, such as Rigshospitalet in Copenhagen, which had asked Maersk initially to help them source the equipment. At the same time, various countries have found out that some of the equipment they've purchased doesn't meet quality standards, resulting in hundreds of thousands of unusable masks and delays in supply. To counter this, RegionH [Region Hovedstaden], which is essentially the capital region of Denmark, is in charge of making sure all products meet the expected standards and all the certificates are genuine.
To cover some of the costs of this massive operation, the A.P. Møller Foundation is handling the logistics side, and is also donating 20 million DKK [~2.7 million euros] to cover some of the purchasing costs of the material.
While the first shipment was expected to arrive on the 5th, it appears this one was delayed to yesterday, the 8th. Overall, and according to Maersk's press release, this first shipment includes 500K surgical masks, 70K pieces of protective clothing and 100K isolation gowns, with more to come in other flights that will be carried over a period of time of 2 months.
The first shipment was welcomed by various important personalities due to its symbolical importance to the country, such as the Crown Prince, the CEO of A.P. Møller Holdings and the Minister for Industry, Business and Financial Affairs.
More on this subject:​