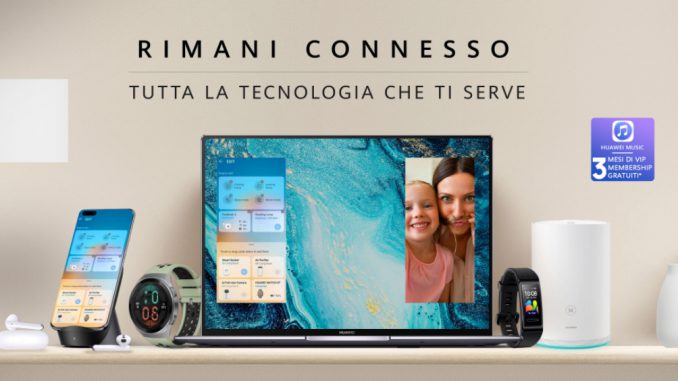 Just as the other national branches of the company, Huawei Mobile Italy now has their own online store.
Artículo disponible en Español | Article disponible en Français
Over the past few months, Huawei Mobile's national branches have been opening their own online stores, with, for example, online stores opened in Spain, France, Germany or the UK. While Huawei Mobile Italy already had an online store since a few years, linked to their Experience Store in Milan, this one was not really "theirs", and was instead handled by a third-party company, Filocom Srl. This third-party store was still being used and promoted until very recently, for example, with the Mate Xs launch, although the product page now links to this new official store.

However, the previous online store is still available, under the name of "Huawei Experience Store Milano", which leads us to believe that both websites will co-exist, at least in the short-term.
Just as with the other online stores from the brand, customers can find most of their products, such as smartphones, tablets, accessories, laptops or IoT devices. Shipping is free for orders above 99€, an amount easy to reach when buying technology products, and Huawei likely uses DHL in Italy too, just as in France or the UK, with the delivery taking 24 to 48 hours under normal circumstances. Lastly, the store also offers free returns within the first 14 days, although, likely, under certain conditions, such as unopened products.
This new store likely launched at the same time Huawei introduced the P40 series, with both the P40 and P40 Pro available for purchase, with both still having their pre-order gifts included, such as the silicon case and the Watch GT2:
Huawei is also heavily advertising the three months of free trial given for their new service, Huawei Music, a service similar to Spotify or Deezer, but limited to their devices. From our point of view, this service is quite good, although it still requires some polishing. Otherwise, we also find the Mate 30 Pro, discounted to 799.90€ instead of the 1099.90€ that is costed when it launched, at the end of the last year: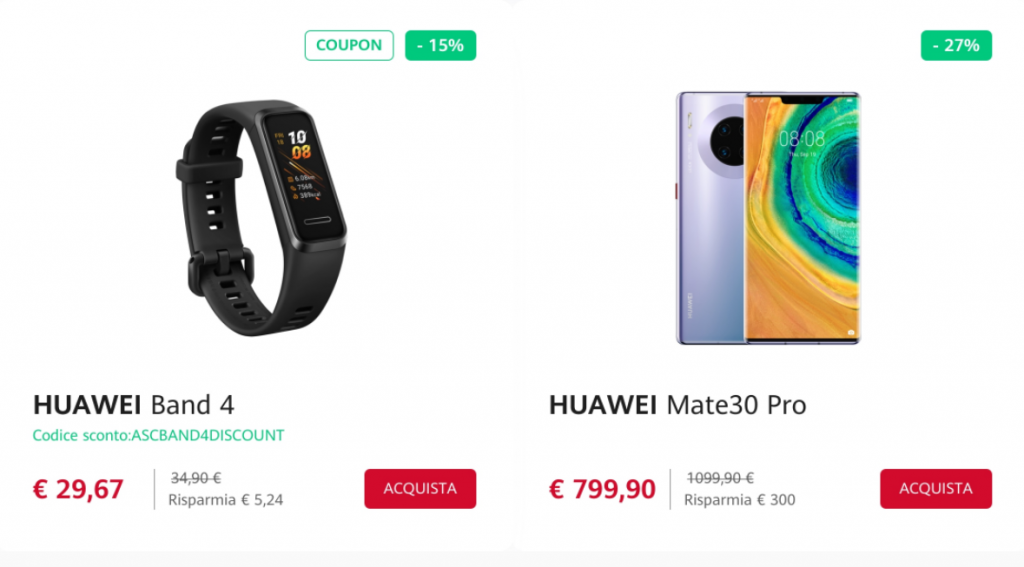 Various wearables are also available for surprisingly low prices, such as the Band 4 for barely 30€, or the newly launched Watch GT 2e, for 169.90€: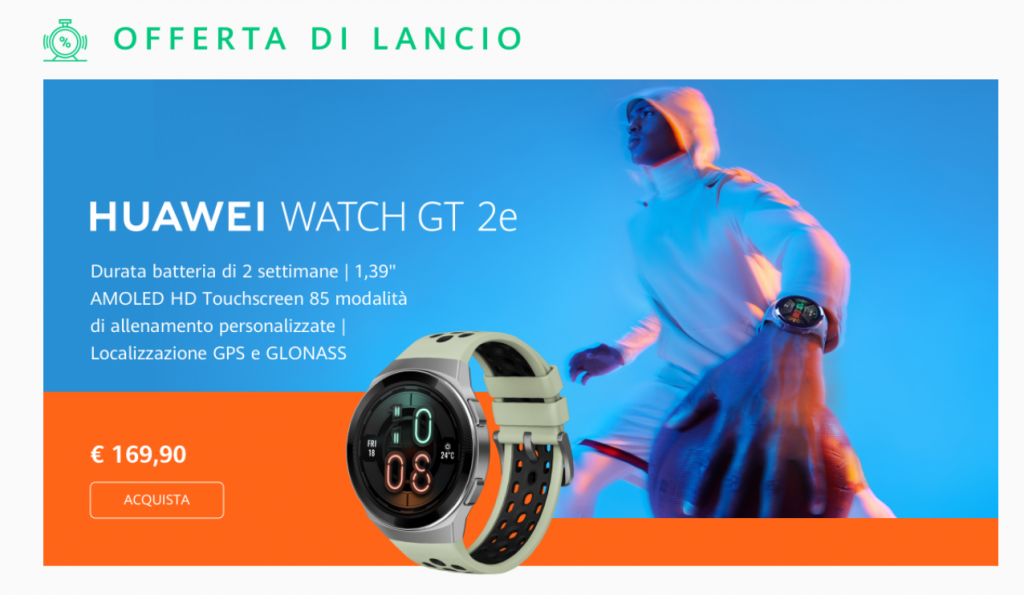 Lastly, we can also find accessories such as the mini speakers, the FreeLace, FreeBuds 3 or FreeBuds Lite, or even the Huawei x Gentle Monster smart glasses, sold for 299€ instead of 399€:
However, just as with all the other regional online stores of the brand, it is not possible to ship orders outside of Italy, forcing customers to stick to the products sold in their country. In some cases, this offering is severely limited, such as in Belgium, where it is impossible to find many accessories or IoT devices due to the market considered as "too small". Of course, it is still possible to find most of these products through third parties, such as Amazon, but it would still be nice to be able to purchase from the manufacturer directly.
More on this subject:​