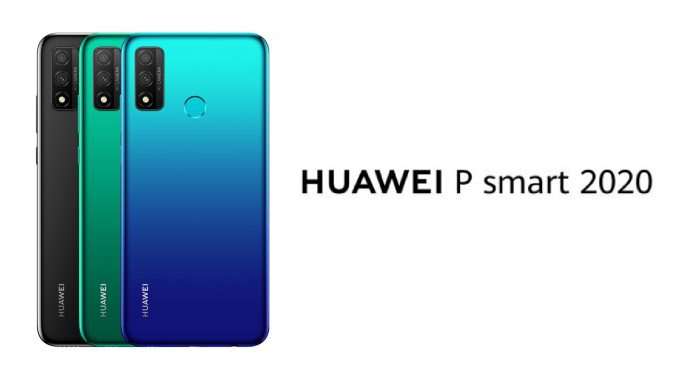 Huawei appears to have decided to recycle one of their old models to continue to have access to Google's Mobile Services.
Artículo disponible en Español | Article disponible en Français
A year after having lost the possibility of selling devices with Google's Mobile Services and the Google Play Store, it appears Huawei has decided to continue recycling older models, enabling them to sell a few more smartphones outside of China. The manufacturer used this recycling strategy for most of 2019, selling older models under new names, such as the P30 Lite New Edition or the P Smart Pro. Now, a "new" model joins the ever-growing recycled line-up, the P Smart (2020). This "new" device is, in a few words, a P Smart (2019) but with some upgrades and a rather competitive launch price, at just 199€.
While this new device is not yet "officially" announced, Huawei Germany has already published a launch promotion for it, gifting a Huawei mini-speaker worth 34.99€ to those buying the new smartphone through Huawei's official online store. The device is also listed through a Dutch retailer, giving most of the specifications and indicating a shipping estimate of three weeks.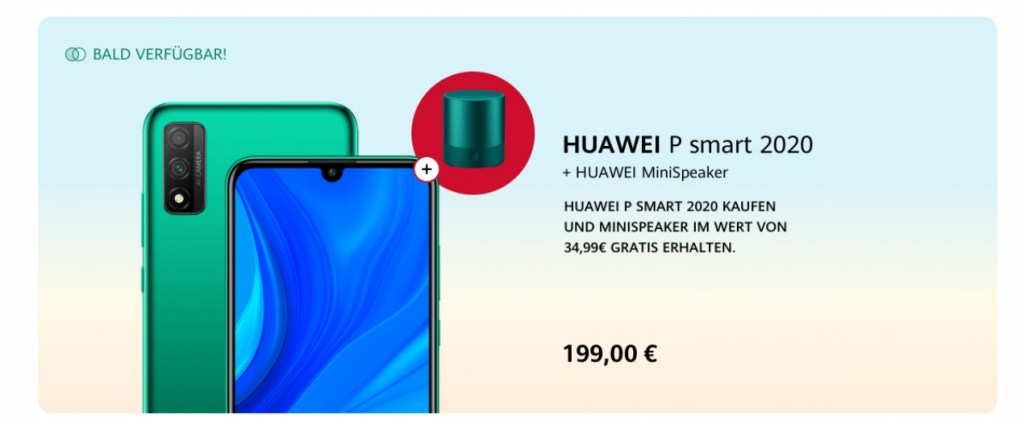 In any case, as mentioned, the P Smart (2020) is essentially a P Smart (2019), but with 4GB of RAM instead of 3GB, and 128GB of internal storage instead of 64GB. The exterior design has also slightly changed, with the dual-camera now found in a single block together with the flash, instead of being separate. Some initial reports also mentioned the micro-USB port had been upgraded to a type-C port, however, both the marketing pictures published by Huawei Germany and the Dutch listing show a micro-USB port, which is quite curious.
The rest of the specifications remain the same, with a 6.21" LCD display with a resolution of 2340×1080 pixels, a battery of 3400mAh and powered by the already quite old Kirin 710F. While we spoke very well of the Kirin 710 in mid-2018, at this point, in 2020, we can just qualify it of old and outdated, but still being ok for entry-level smartphones. On the back, we find a fingerprint reader and a dual-camera set-up composed of a 13MP main camera and a 2MP depth camera. On the front, we find an 8MP camera in a waterdrop notch. Software-wise, the P Smart (2020) comes with Android 9 and EMUI9.1, with, of course, Google Mobile Services and the Google Play Store, which are the sole reason this device exists.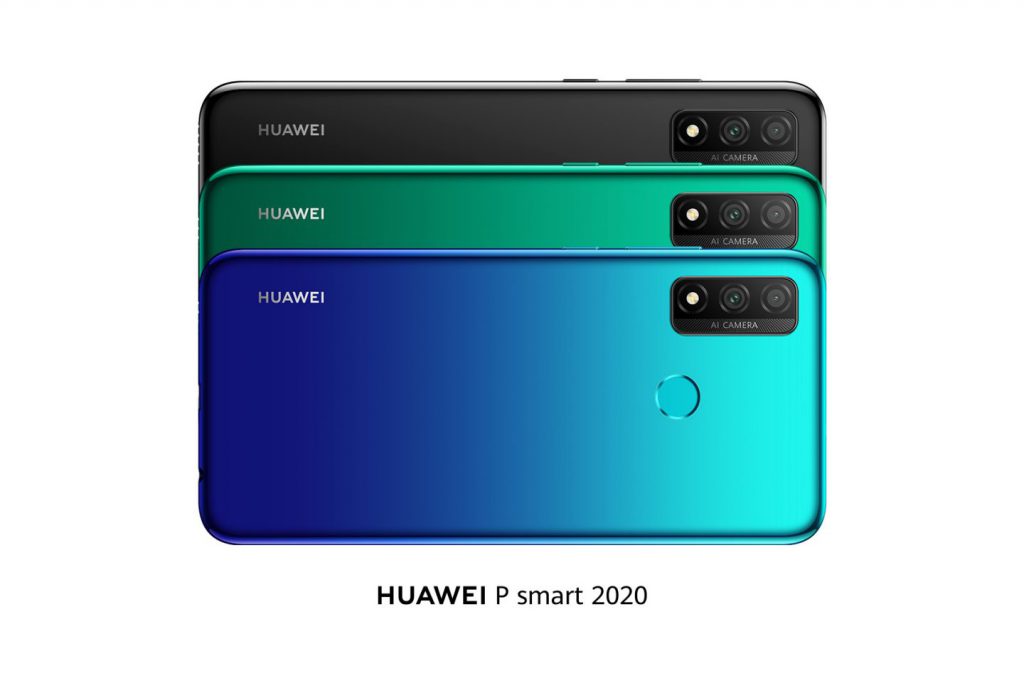 The smartphone will likely come out in the rest of Europe in the coming weeks, with Huawei likely attempting to sell as many of them as possible to retain some market share. Pricing-wise, the P Smart (2020) is more interesting than the P Smart (2019), as they both cost the same, but the newer model comes with more RAM and internal storage. However, users that are fine without Google Mobile Services should probably avoid this device and instead look at the P40 Lite E, which retails for the same price but comes with better cameras and a bigger battery.
Here are the rest of the specifications of the P Smart (2020):
Kirin 710F
4GB of RAM
128GB of internal storage, expandable with microSD cards
6.21" IPS LCD display, with 2340×1080 pixels resolution, with waterdrop notch
155.2×73.4×7.95 mm, 160 grams
Fingerprint reader on the back
Front camera, 8MP
Dual camera set-up on the back:
3 400mAh battery, micro-USB charging port, 10W wired charging
EMUI9.1/Android 9
4G, dual-SIM, Bluetooth 4.2, A-GPS/GPS/Glonass
Headphone jack
NFC support
Available in 3 colours: Midnight Black, Aurora Blue, Emerald Green
The price is as follows:
Update: it turns out the P Smart (2020) comes with a micro-USB port and not a type-C port, as the marketing pictures published by Huawei Germany show. We've updated this information and added new marketing pictures.
More on this subject:​