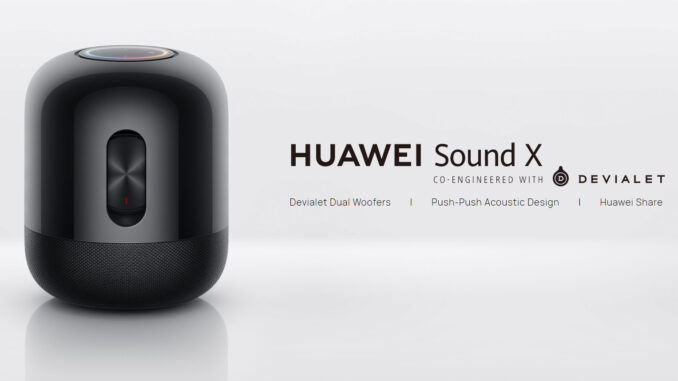 Huawei's latest speaker, the Sound X, is now up for pre-order in France, and coming soon to Italy.
Artículo disponible en Español | Article disponible en Français
At the end of last year, 2019, Huawei announced and launched the Sound X in China, a new speaker made in collaboration with the French company Devialet, well known for their high-quality speakers. This speaker forms part of the Huawei HiLink products, being easy to connect and interact with other Huawei devices. Furthermore, with Huawei Share OneHop, users can easily move from listening a song from their phone to the speaker. In China, the Sound X also comes with Huawei's voice assistant.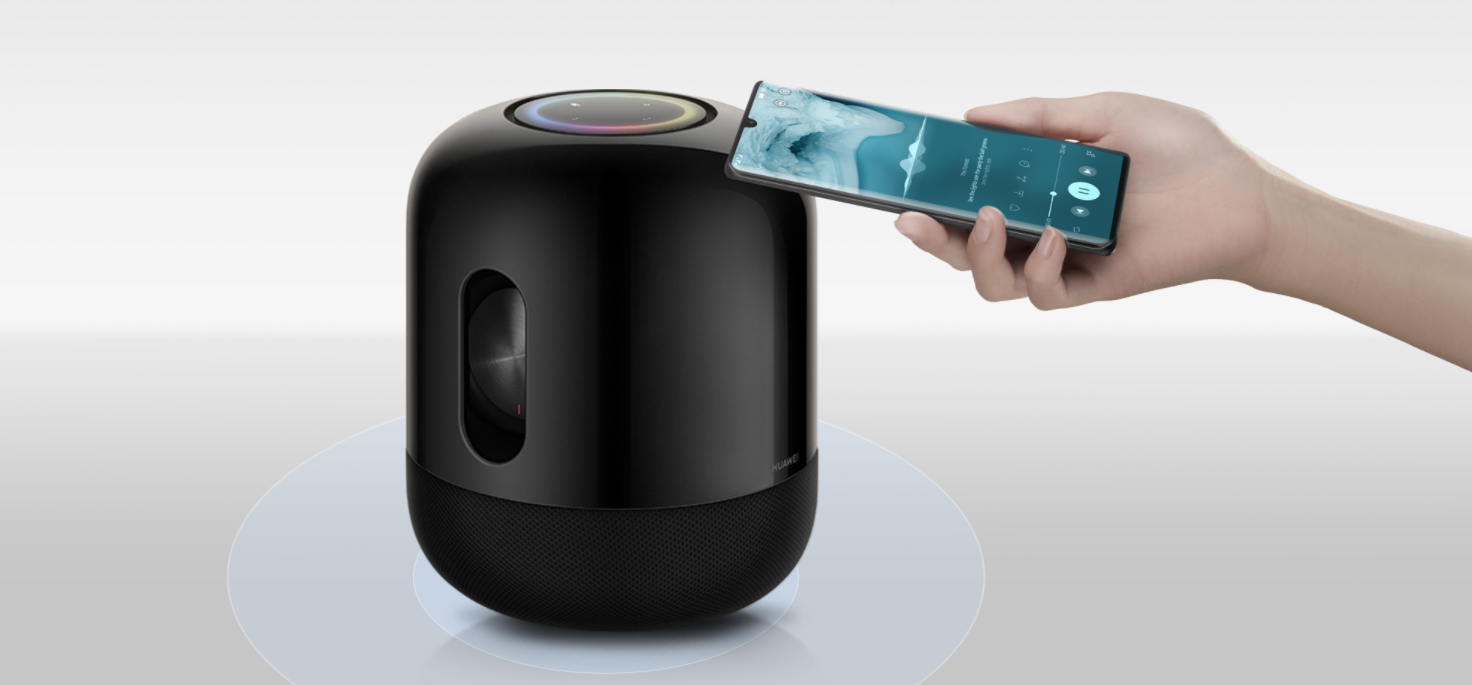 While the Sound X remains a compact device, it comes with double woofers and Devialet's "push-push" acoustic design, promising an impressive sound quality, with basses going as low as 40hz, and a peak-to-peak amplitude of up to 20 millimetres.

The design chosen by both brands allows to play music at high volumes without losing sound quality, contrary to other products on the market. With the Sound X, Huawei makes quite a lot of promises, although we've yet to see whether they've managed to hold them, with the AI Cube falling short of our expectations, with the sound being… good, but slightly disappointing, at least taking in account the marketing behind it.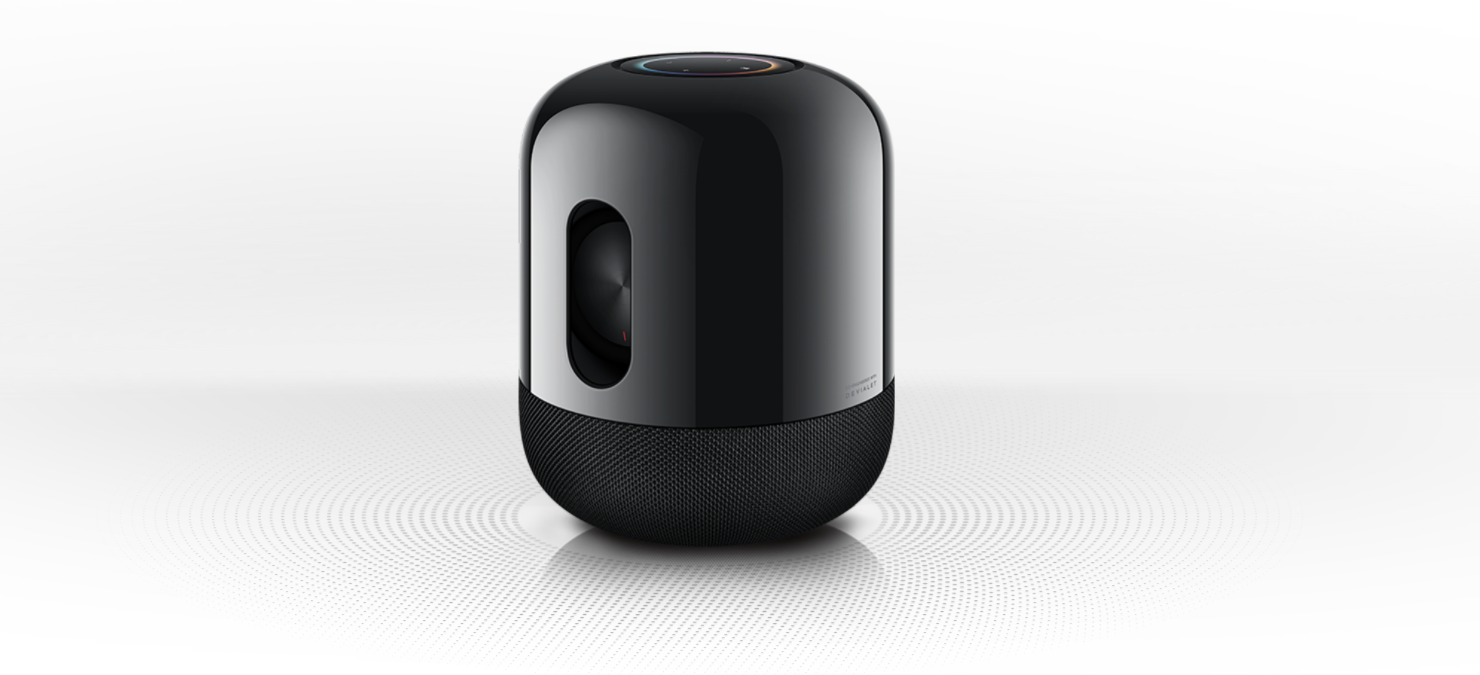 The Sound X is surprisingly compact, at 20 centimetres tall and 16.5 centimetres wide, meaning it is around the same size as the AI Cube (although much wider), but weighting an impressive 3.5 kilograms. Colour-wise, it is only available in black. The frequency response varies from 40hz to 40khz, with 360º surround, thanks to 2 woofers and 6 full-range speakers.

After a relatively long wait, the Sound X is now up for pre-order in France, with an impressive launch discount. Originally costing 349.99€, the brand is giving a 50€ discount, on top of gifting the FreeBuds 3i, while stock lasts, with the Sound X thus costing 299.99€ (with free shipping) and the FreeBuds 3i being worth 99.99€, leaving it at 200€. The speaker will only start shipping on the 30th of June, but this gives those interested ample time to consider their purchase and pre-order the product.
Meanwhile, in Italy, the brand is charging 349.90€ for it, although no release or shipping date is mentioned, with just the option of submitting an e-mail address to be informed when the speaker releases.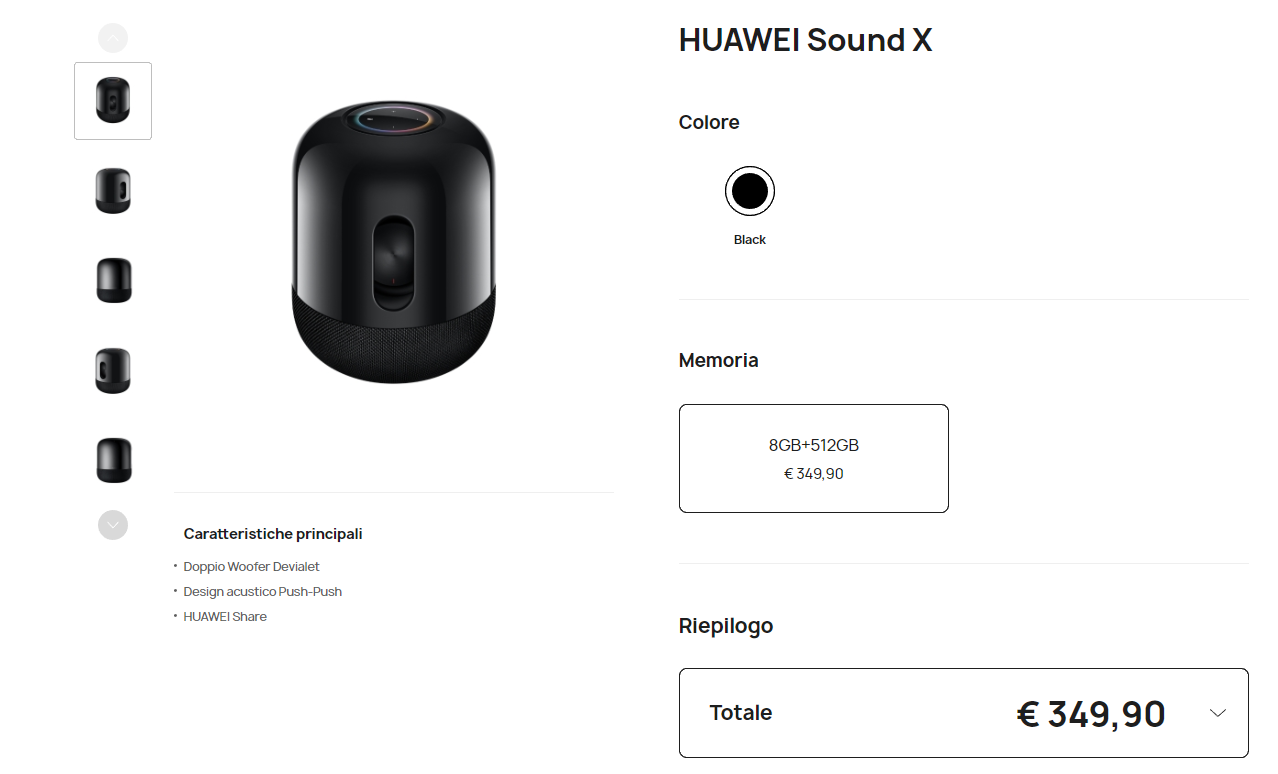 The Sound X has also been listed on Huawei Spain's website for a few weeks now, hinting at a close release in one of Huawei's main markets, and likely to cost between 350 to 400€, as, for some reason, Huawei products end up being more expensive in Spain for no apparent reason.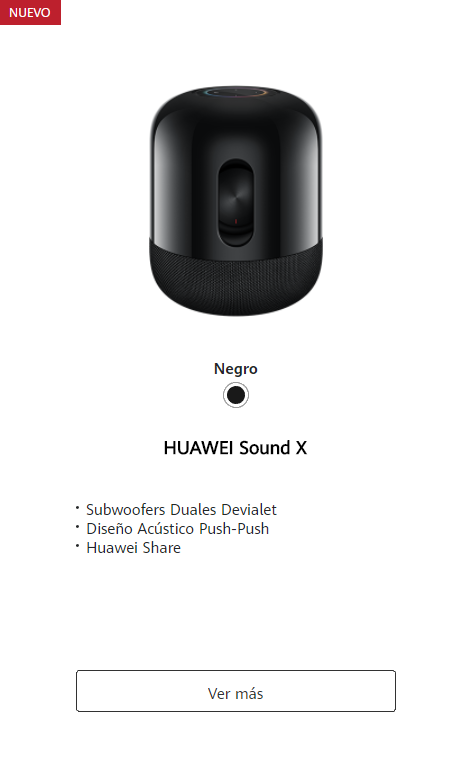 Interestingly enough, the manufacturer recommends using two Sound X at the same time to be able to get a stereo experience, although, at 350€ each, two would cost 700€, which, for many consumers, is not a negligible amount of money. It is also unclear whether, in Europe, the Sound X will feature any kind of voice assistant, with Huawei's Celia currently being limited to the P40 series.
More on this subject:​