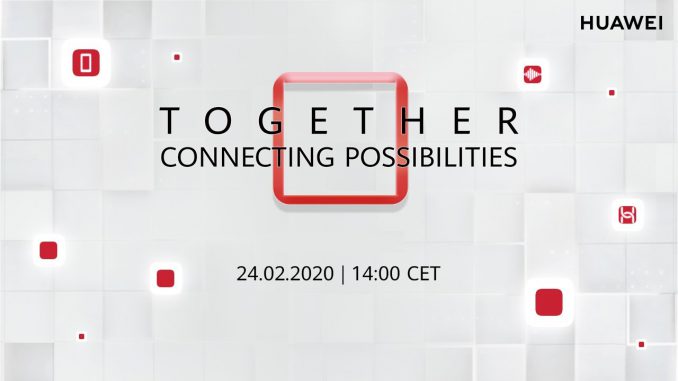 Huawei announced an updated version of their 5G CPE Pro router, sharing the same design as last year's version, as well as a 5G IoT chipset.
Artículo disponible en Español | Article disponible en Français
A year ago, at the Mobile World Congress 2019, Huawei launched the 5G CPE Pro, a 5G router featuring the Balong 5000 and that could be used to provide an internet connection to homes and business. Various carriers in Europe provided the 5G CPE Pro to users looking for a quick "plug and play" solution, such as in the UK, although, in most cases, the product was rebranded, replacing Huawei's logo with the carriers'. This year, we see the arrival of the Huawei 5G CPE Pro 2, an updated version sharing the same design, but with the addition of Wi-Fi 6+ instead of just Wi-Fi 6.
Speeds-wise, we find similar specs to the Huawei WiFi AX3, being 2400Mbps on the 5GHz channel and 600Mbps on the 2.4GHz channel. Meanwhile, on 5G, this router supports download speeds of up to 3.6Gbps, and is compatible with 11 different 5G bands.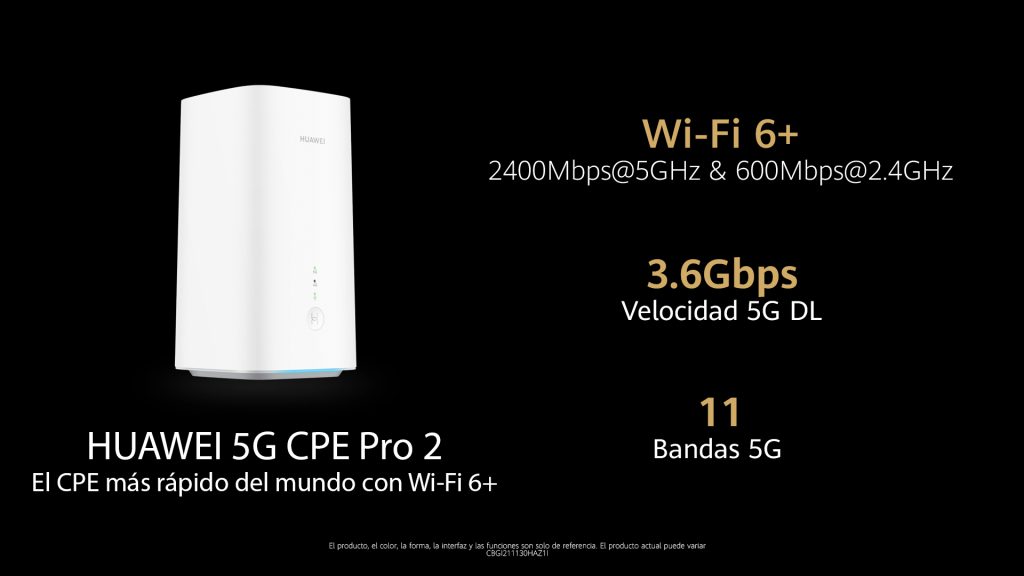 The 5G CPE Pro 2 also supports Huawei's HiLink, a standard used for IoT devices, such as lamps, kitchen equipment, home robots, cameras and many other products, making it easy to connect and use these HiLink compatible products.
Of course, to be compatible with Huawei's HiLink standard, devices have to come with one of the company's chipsets, with a new one introduced at this year's MWC2020, the Huawei 5G Module MH5000.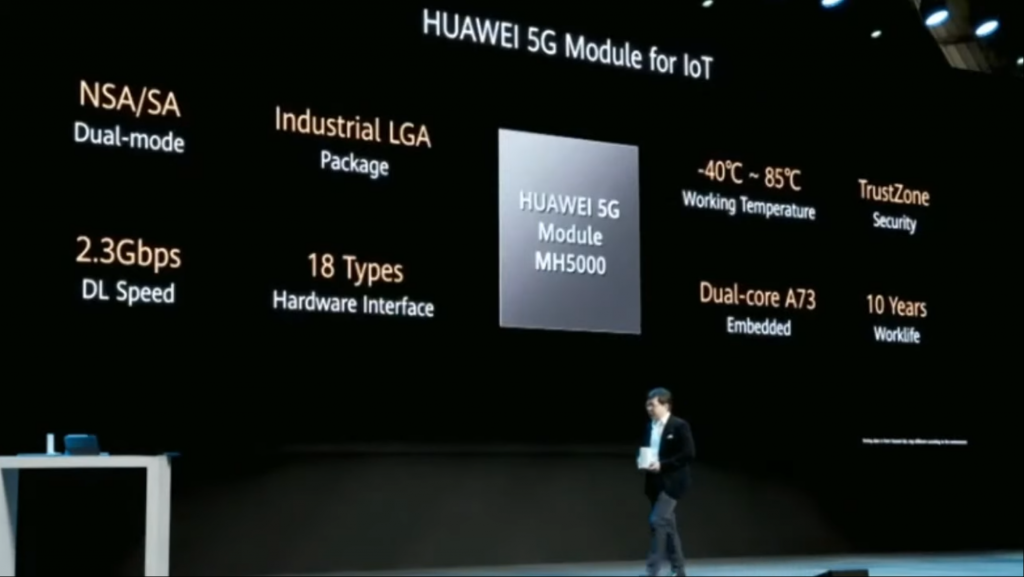 This module supports both NSA [Non-standalone] and SA [Standalone] network architectures, thus being ready for future 5G networks, which will be standalone. The module can also work in extreme conditions, going from -40ºC to 85ºC, can work for over 10 years and comes with TrustZone security, with attacks on IoT devices being on the rise in recent times. Inside, we find a dual-core A73, and it can support download speeds of up to 2.3Gbps, more than any IoT device will ever need. Lastly, it supports 18 different types of hardware interfaces, making it highly customizable, and comes with an industrial LGA package, being easy to integrate to other products.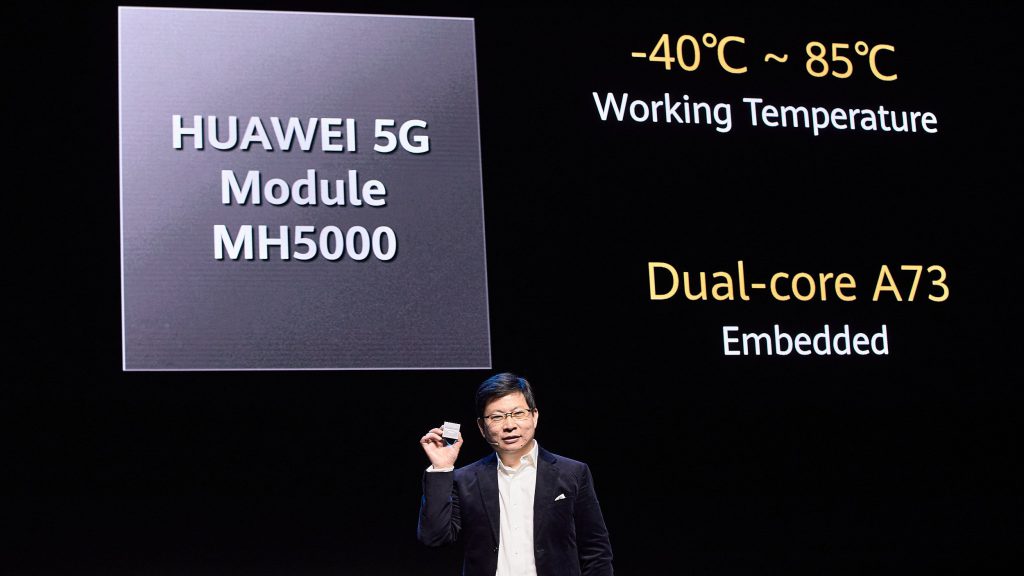 The company already has over a thousand partners for the use of their 5G module, being used in over 1000 different industry applications spanning 100 different product categories, ranging from drones, cameras and robots to remote vehicles or power management.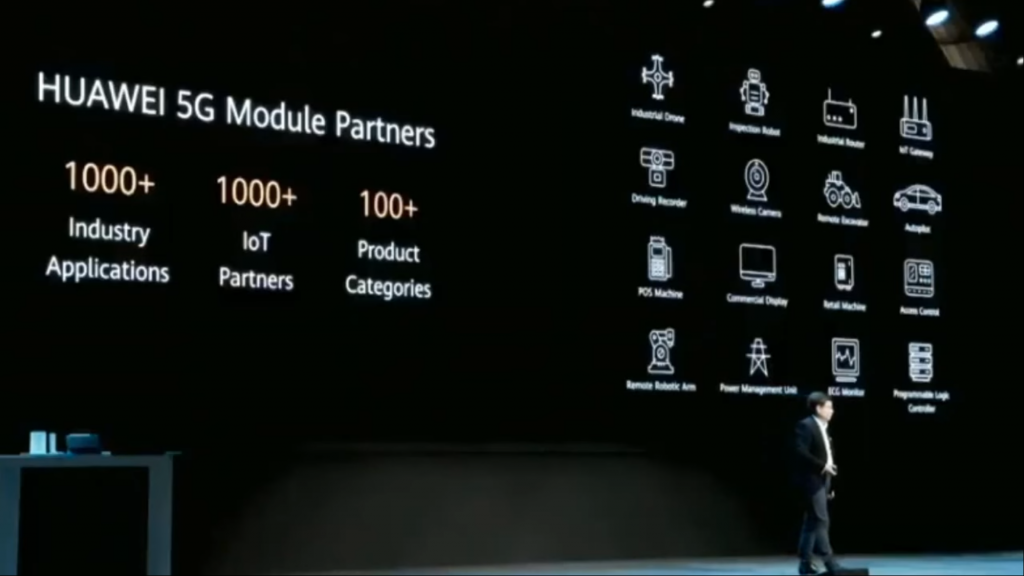 There's little to no doubt that more companies will be partnering together with Huawei in the future, using their hardware to offer connected solutions in various new market segments, making Huawei's ecosystem bigger and more complete, as it can already be seen with Huawei HiLink, which not only has dozens of Chinese partners, but also well-known companies such as Whirlpool.
More on this subject:​