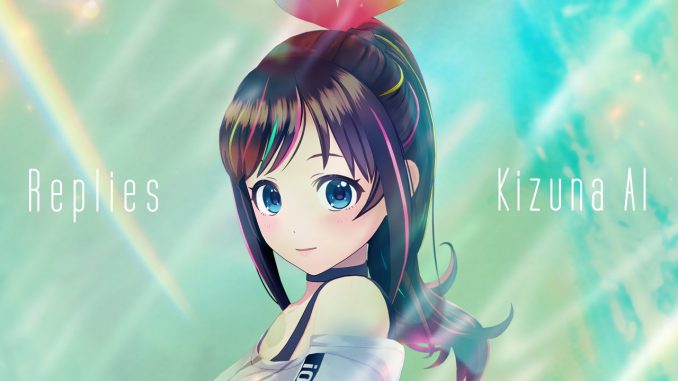 The second song of Kizuna AI's new EP, "Replies", is now out.
Artículo disponible en Español | Article disponible en Français
As we get closer to the release of Kizuna AI's new EP, titled "Replies", the few songs of this EP are slowly being released on the VTuber's YouTube channel and various music platforms, such as iTunes. Following the release of the first song at the end of last month, titled "the MIRACLE" and with a rather interesting music video, filled with colours and reflections, the second song is now out, titled "FL-AI-YER". As the name implies, this is a combination between "Fly" and "AI". A short, 30-seconds teaser was posted a week ago, giving fans a first taste of this new song and the art-style present in this music video:
This time, the song is quite different from the previous one. Not only has the style changed, but the art-style employed in the music video is also drastically different, and, if anything, very different to what we are used to seeing, with most of Kizuna AI's music videos being animated in 3D, such as in "Sky high" or "AIAIAI". For "FL-AI-YER", the video is composed of a series of 2D illustrations with some effects for the transitions in between each of them:
Coming back to the song itself, the lyrics and music are produced by "Maison ette Maison" [メゾネットメゾン], and the rather peculiar illustrations are made by yukima [湯木間], who also makes the art for the videos of "Maison ette Maison".
The full EP "Replies" will be released in 2 weeks, on the 24th of April. This time around, international fans can also get their hands on two different editions of the physical CD, with the special edition coming with a t-shirt and a different booklet.
In all, this new EP will have four songs, with two of them already released:
Awakening
the MIRACLE
FL-AI-YER
Again
The song previously released, "the MIRACLE", now has nearly 400K views (a bit over 375K at the time of writing this article) on YouTube.
More on this subject:​