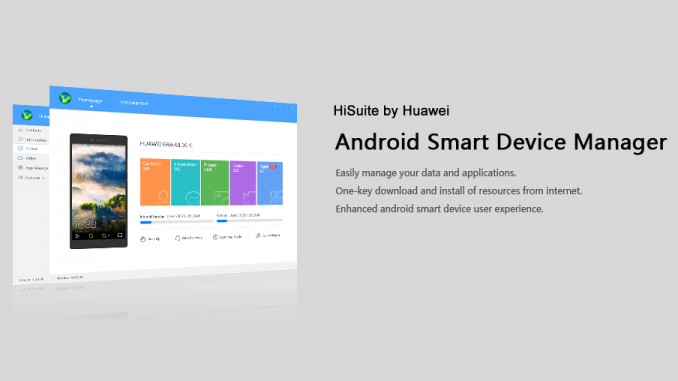 Huawei's PC tool HiSuite has just received a new update with minor fixes.
Artículo disponible en Español | Article disponible en Français
Huawei's PC tool HiSuite, used to backup and restore data from/to Huawei devices, as well as keeping these ones up to date, has just received a new minor update with fixes to what the patch notes call "known issues". This update doesn't include any other changes. However, this time, the updater has added a message clearly specifying that this new version of HiSuite does not support Windows Vista, Windows XP or earlier versions of Windows, as well as not supporting devices on EMUI4.1 or earlier. Huawei does give users the possibility of downloading an earlier version of HiSuite supporting EMUI4.1, although this likely concerns very few users, this version being already over 5 years old (EMUI4 having been originally launched in 2015).
This new update changes the version from 11.0.0.580_OVE to 11.0.0.590_OVE.
The patch notes read as following: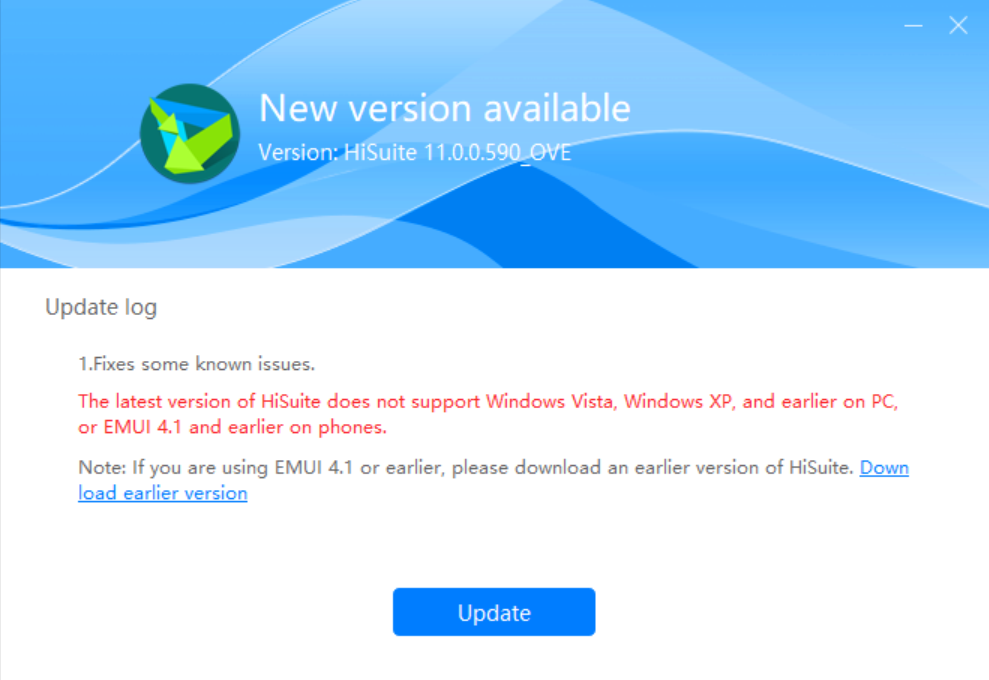 More on this subject:​